Lewis County Math Field Day Winners First Picture- Estimation 3rd Place Gemma Large 2nd Place Cam Moats Winner Brodie Fisher Second Picture-Fourth Grade 1st Place Dominic Colini PCES 2nd Place Kennedy Church PCES 3rd Place Kathleen Cantrell LCES Alternate Wesley Sherrard RES Third Picture- Fifth Grade 1st Place Brayden Blake RLBMS 2nd Place Joel Lipscomb LCES 3rd Place Amalie Ware RLBMS Alternate Megan Lane RLBMS (The names are not in the order of the students.) Fourth Picture- Sixth Grade Alternate Stanton Hilson RLBMS 3rd Place Preston Greenlief LCES 2nd Place Kaleb Willison RLBMS 1st Place Brodi Fisher RLBMS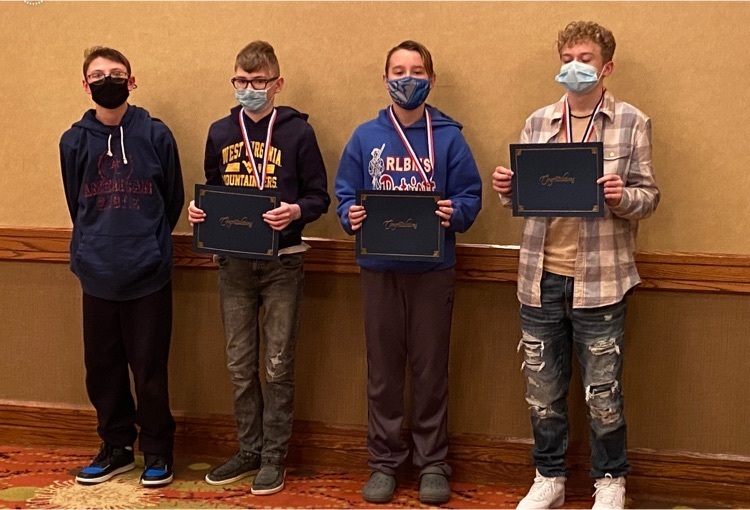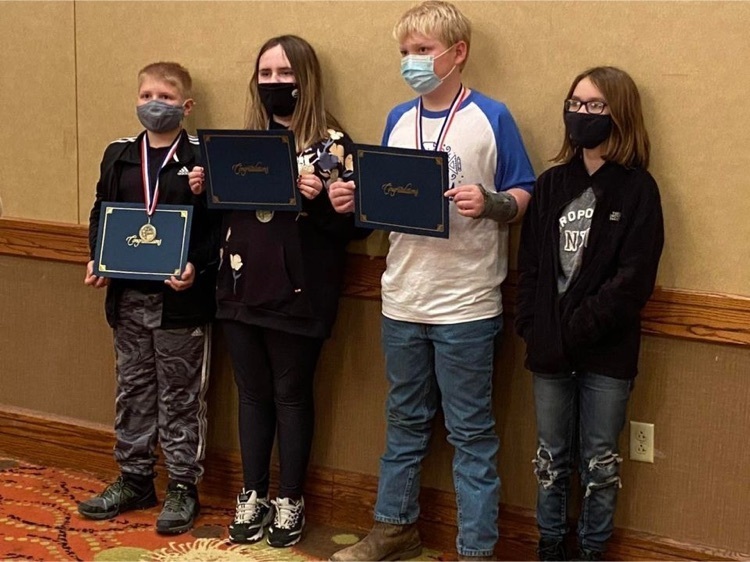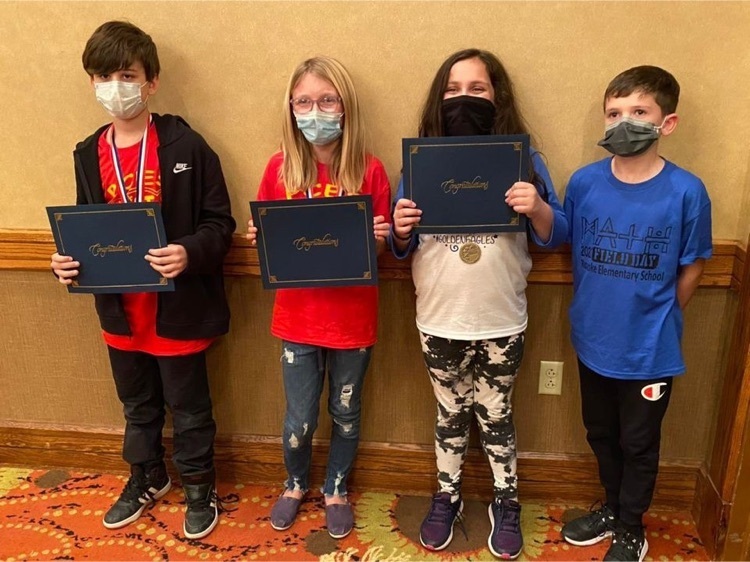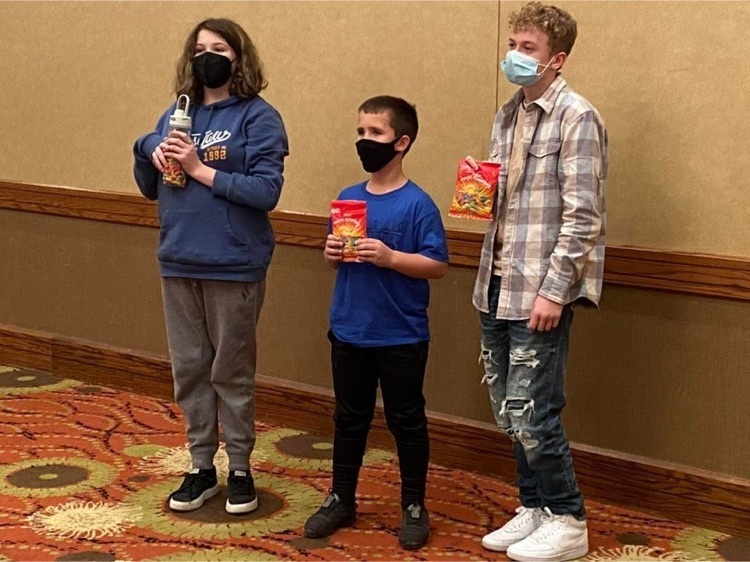 All schools in Lewis County will be closed Friday, January 7th, 2022, due to inclement weather.

All schools in Lewis County will be closing 2 hours early on Thu. Jan. 6, 2022 due to the inclement weather forecast.

There has been a post shared on social media platforms that is not a threat to Lewis County Schools in West Virginia. This post has been shared with law enforcement and was investigated to be a school in another state.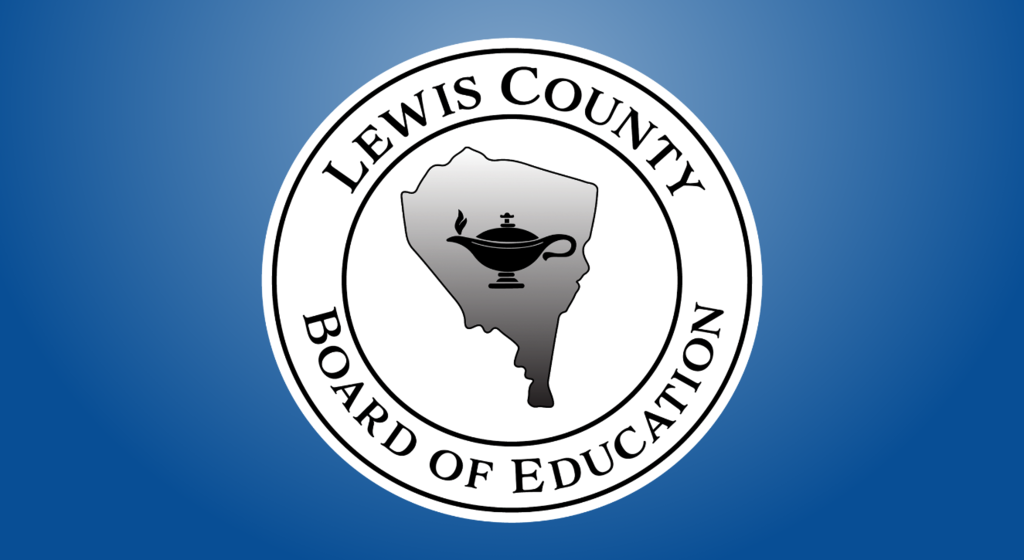 LCES Sixth grader, Mason Stitt, is shown here with his winning drawing for the school ornament design contest. The eagle mascot looks wonderful on our 2021 Christmas tree ornaments that all students and staff will receive from our PTO. Great job! ⭐️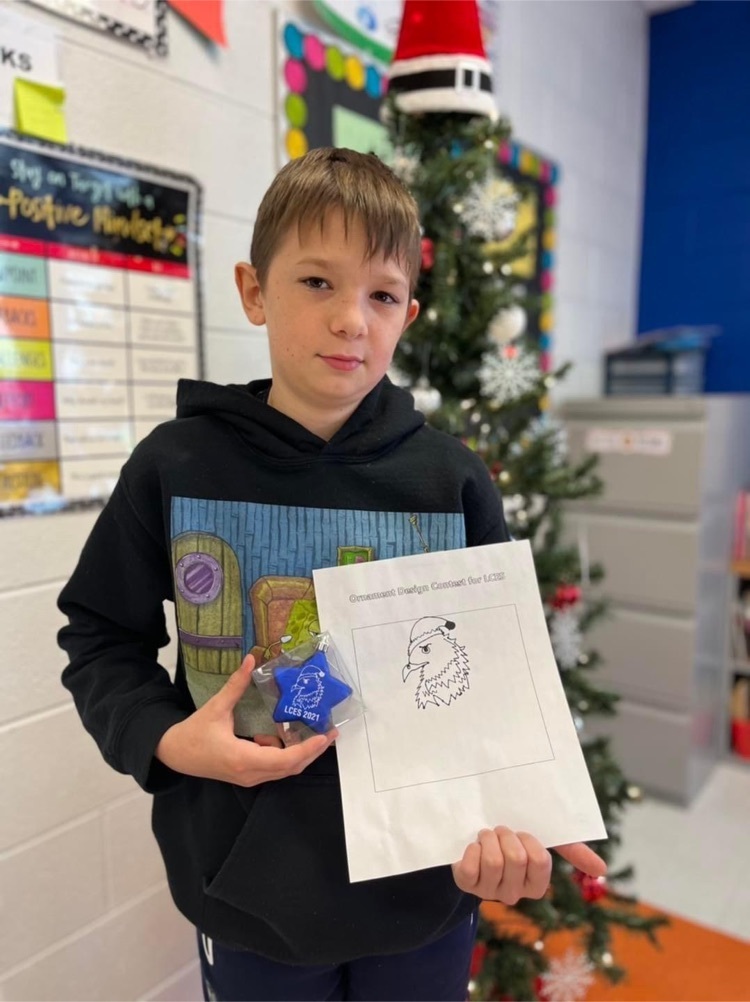 SNOWBALL FIGHT in Mr. Fitzwater's Kindergarten Class We have been DREAMING of having some snow during school time. We are hoping that we can do our snowflake study soon, but until that time comes we decided that today was the perfect day for a snowball fight. The kiddos were so confused on how we could have a snowball fight without any snow! So, we improvised! We used our focus skills and created CVC Snowballs. The kids had the fun of a snowball fight and then stopped to unwrap their snowball and read their words! (Our students drop their masks when practicing their focus skills. This helps me make sure they are correctly shaping their mouths with the sounds and to make sure they are producing the correct sounds. As soon as they are finished sounding out the words, their masks go back up.)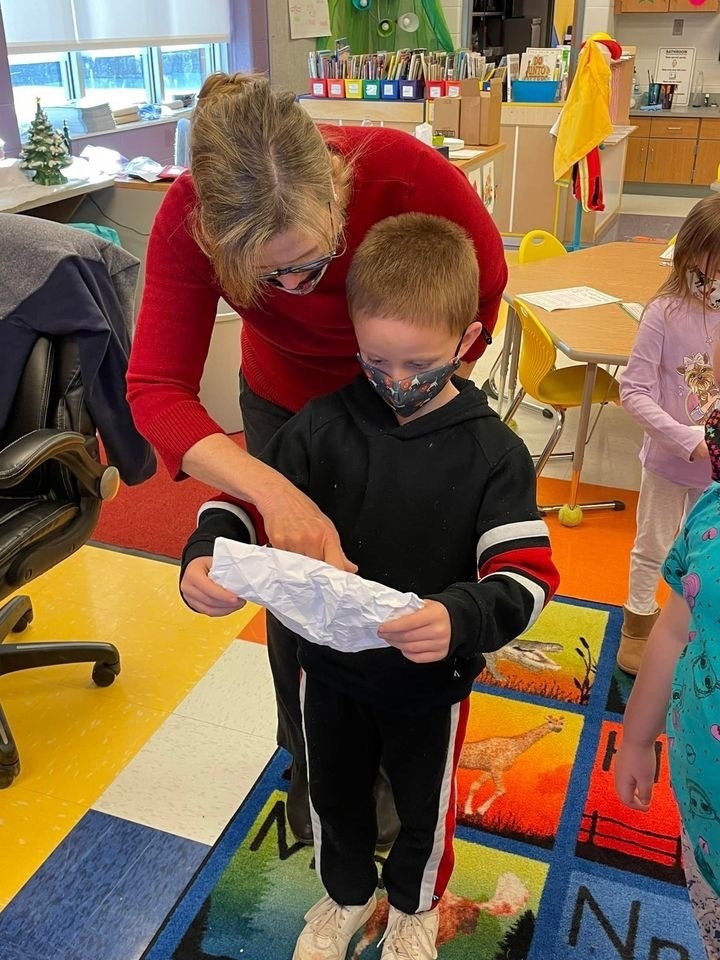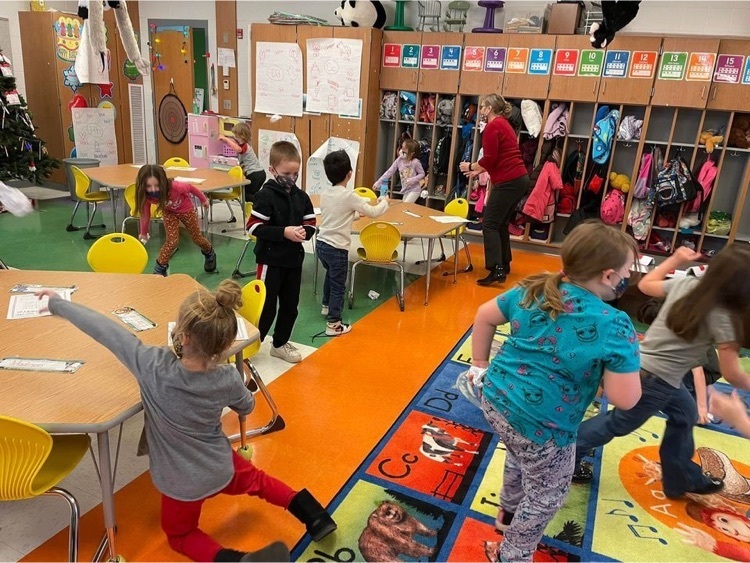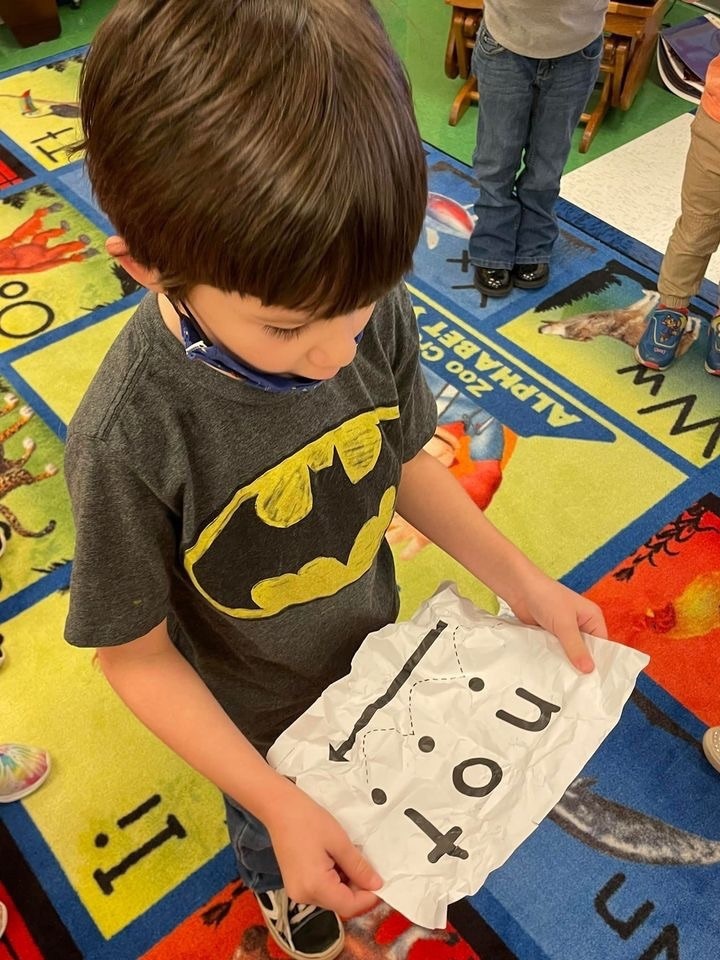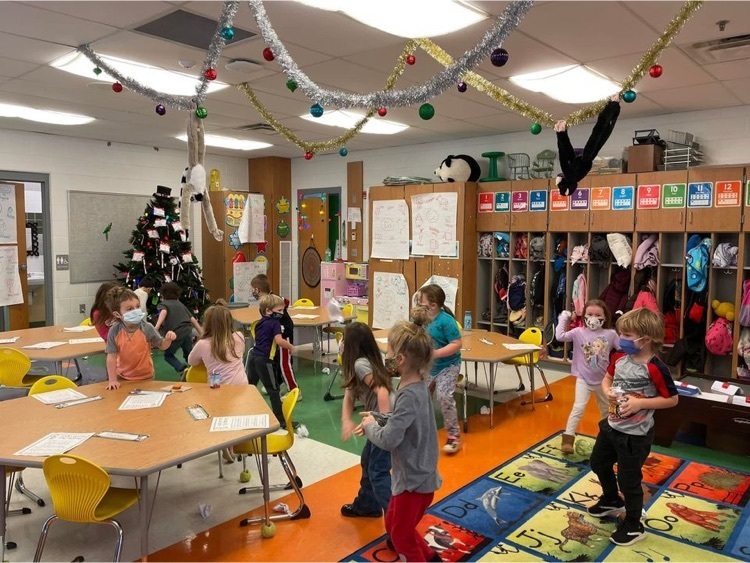 The book vending machine has been a hit with the students. The Leading Creek students have been working hard to show their best behaviors, positive attitudes, and hard work. They have been bringing in food and personal hygiene items for our veterans. These are a few pictures of the students that were among the first to earn 12 stars on their tree, which earned them a book token to use in our vending machine. Way to SOAR , golden eagles.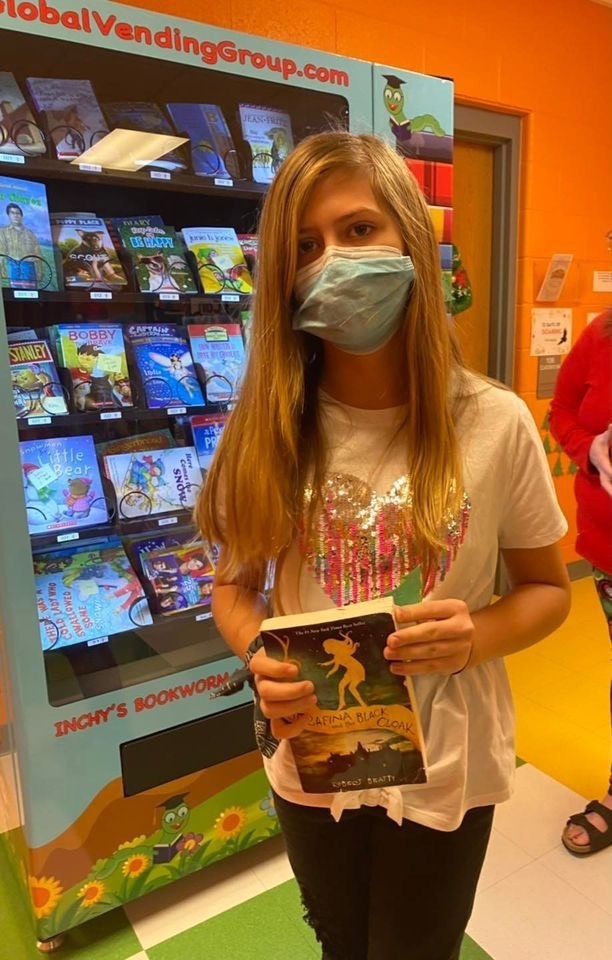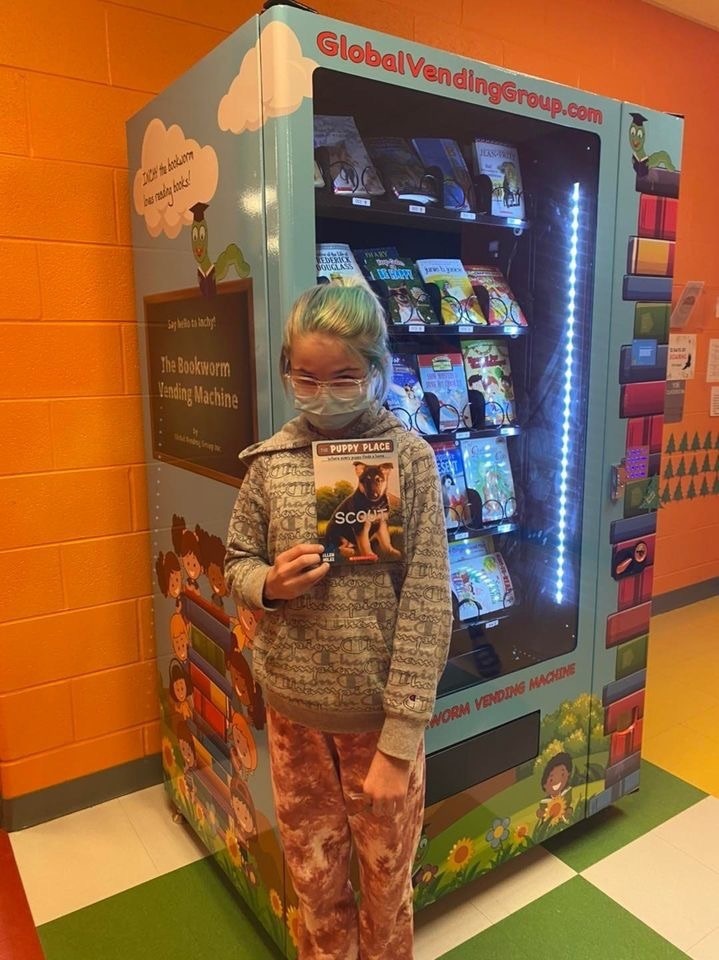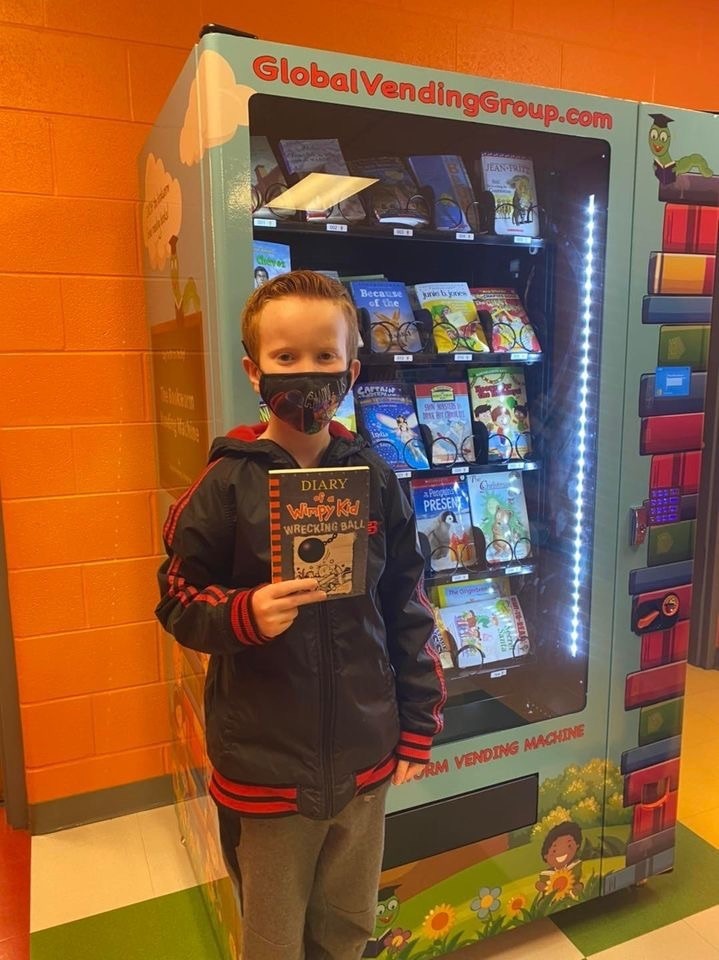 All schools in Lewis County will be closed Wed. Dec. 8, 2021 due to road conditions.

Lewis County Schools will be operating on a 2-hour delay today, December 8th.

New Video Score Reports for the 2021 Statewide Assessments- find more information on our website and the Lewis County Schools Facebook page.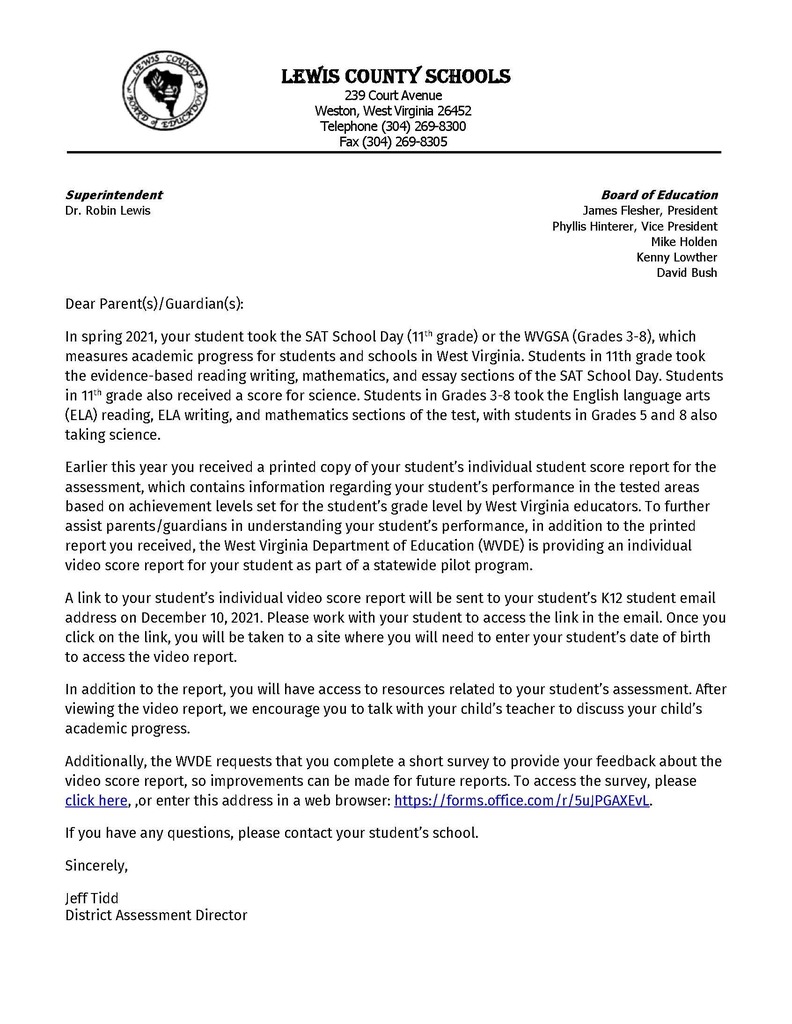 The Lewis County Board of Education has voted to extend the mask mandate until January 10th.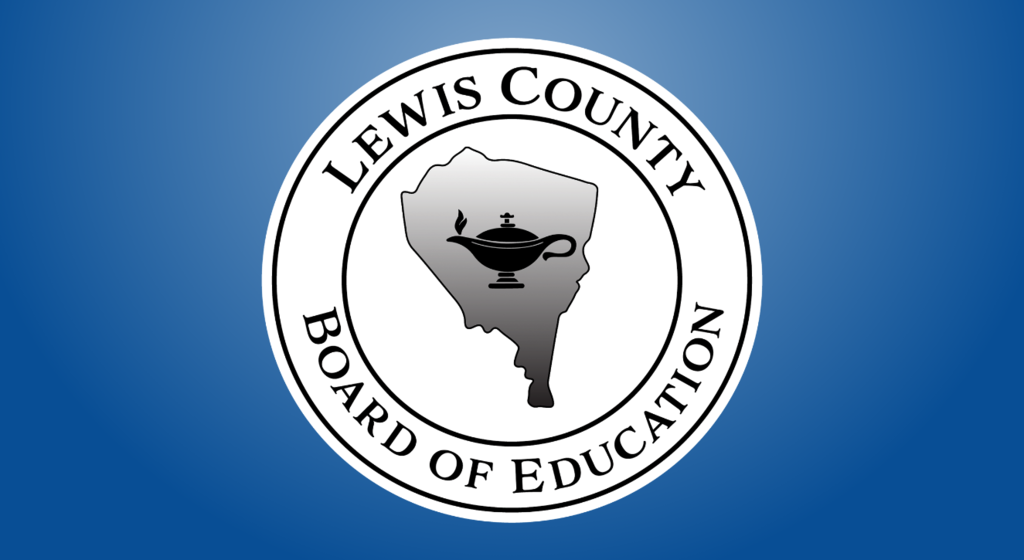 Lewis County Schools Inclement Weather Information can be found on the Lewisboe.com website.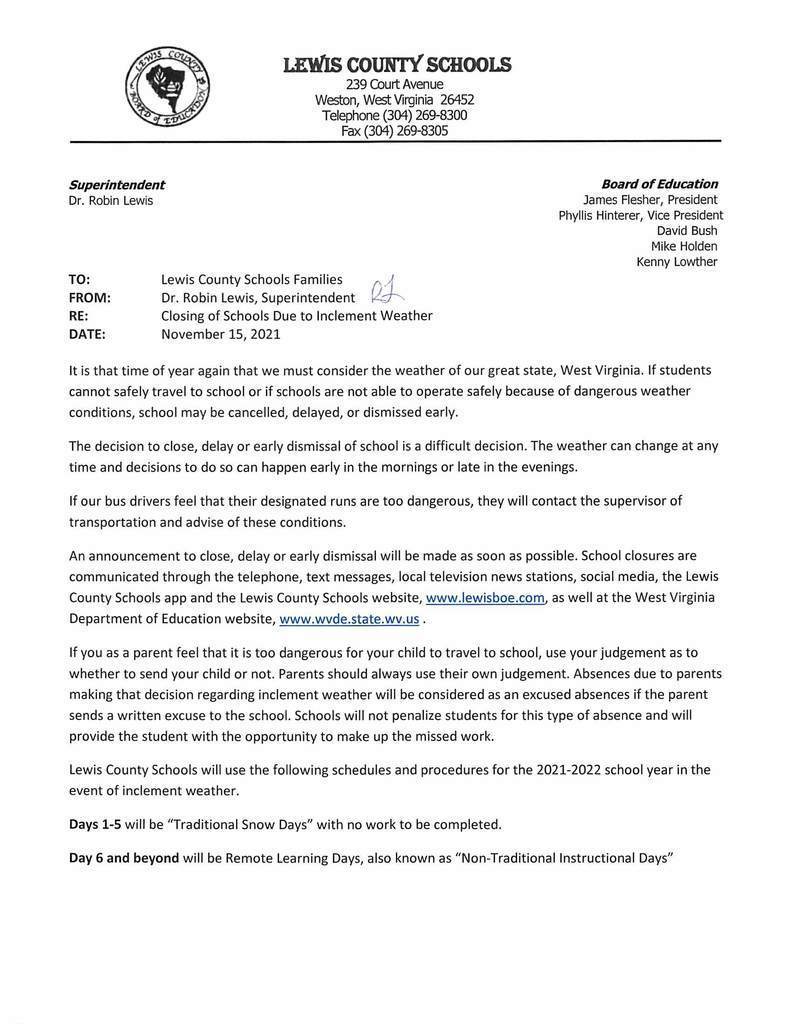 Lewis County Schools will be closed tomorrow, November 11th, 2021 to observe Veterans Day. Thank you Veterans!

Discover the reality of adolescent stress and the use of social media and screen time- Learn how to register for the viewing of Screenagers on the Lewis County Facebook website or Lewisboe.com.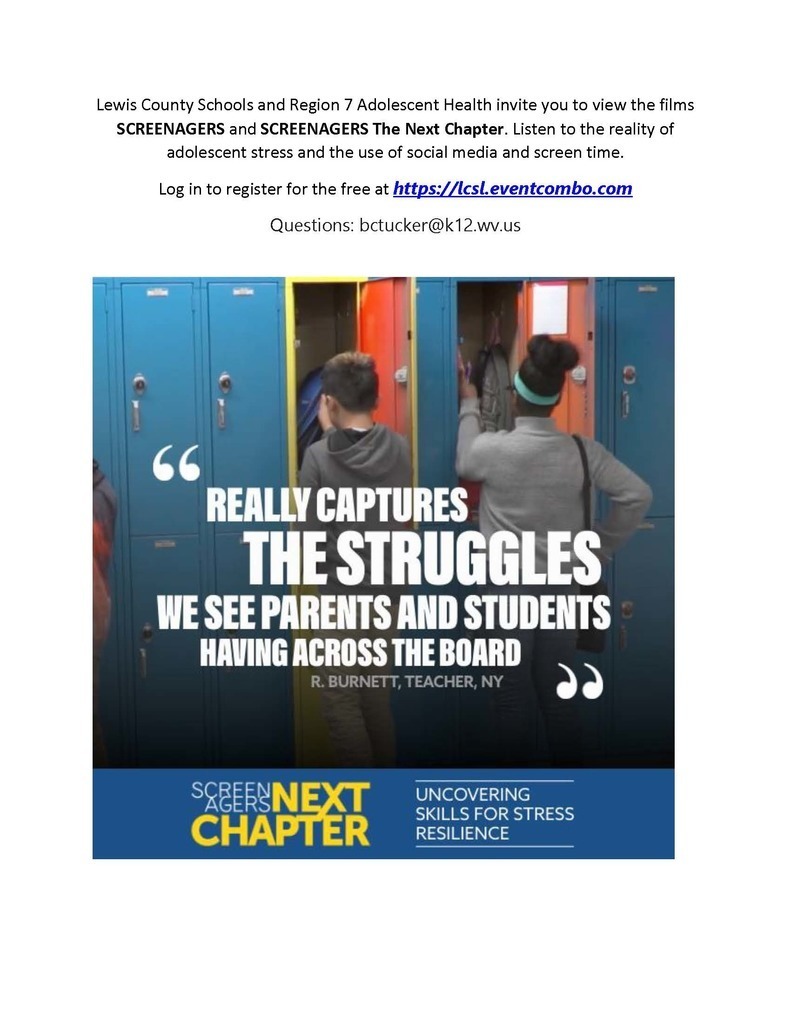 Students enjoyed homemade pizza for lunch today! #schoollunch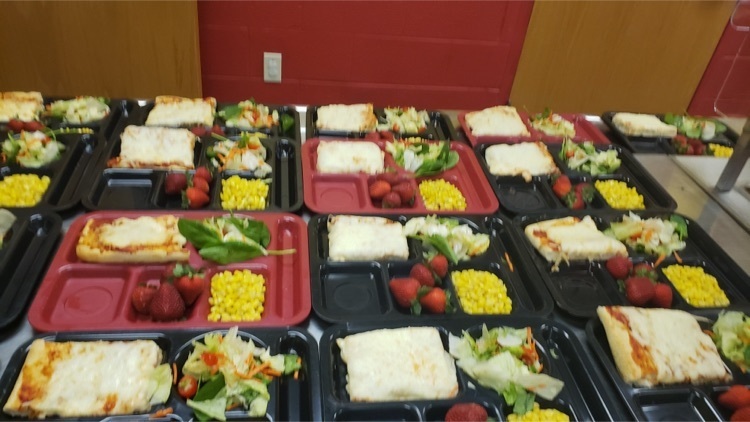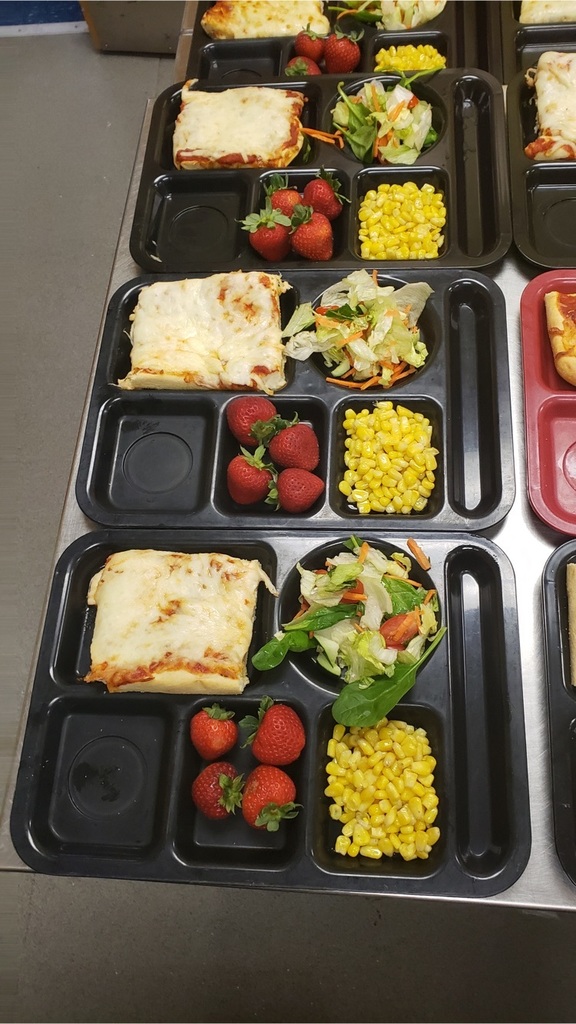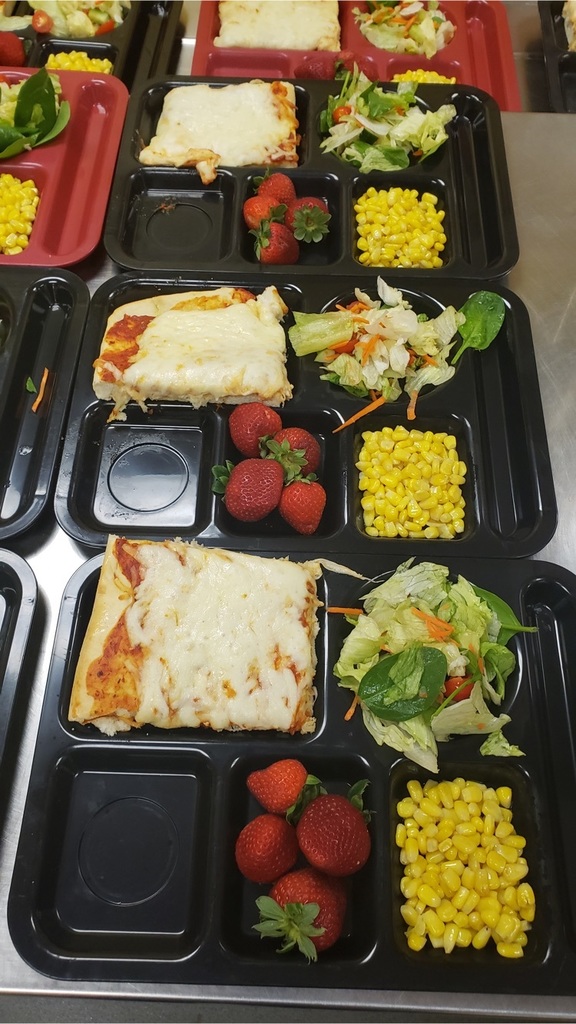 Upcoming Events In Weston This Week #supportyourcommunity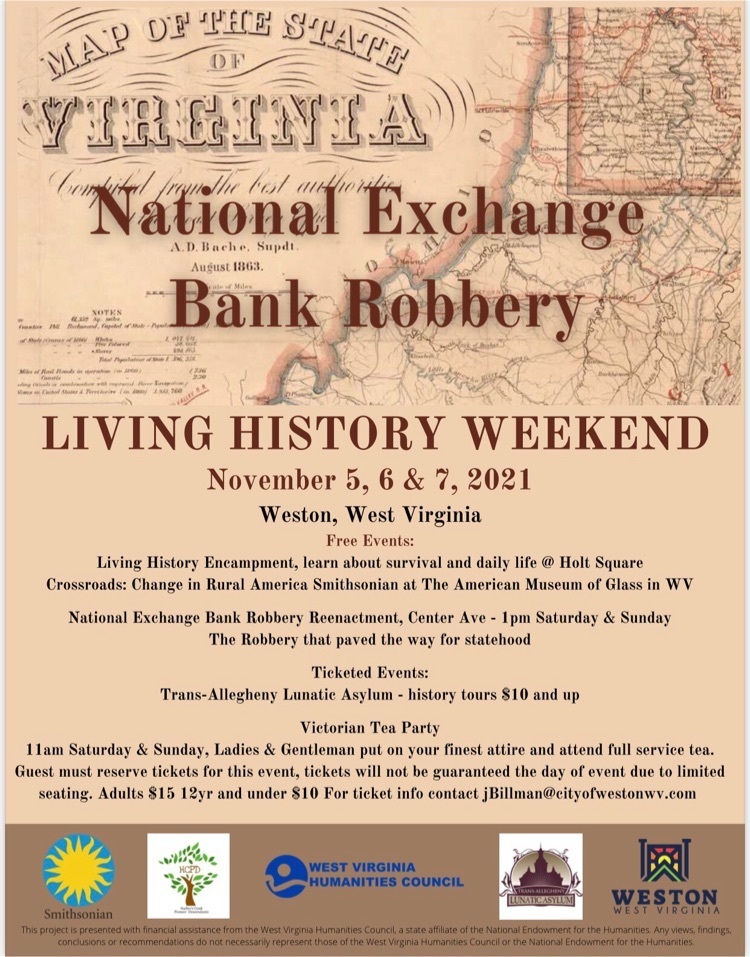 ​The Lewis County Board of Education has voted to extend the mask mandate until December 1st.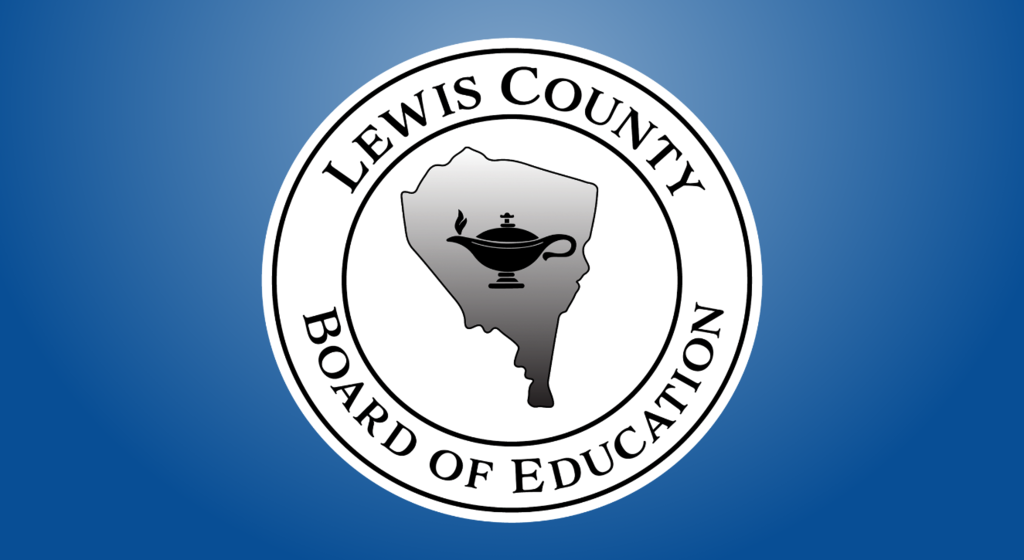 Starts Tomorrow! October 27th and 28th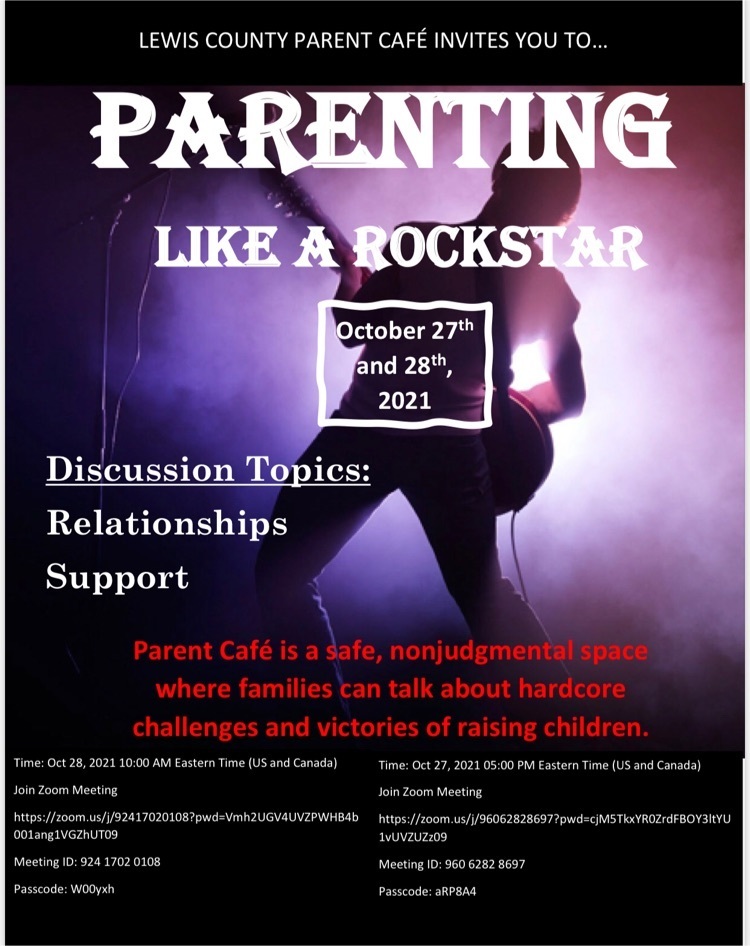 Great things can happen from small ideas! We had a field trip to LCHS for all of Lewis County elementary students to watch the LCHS Marching Minutemen perform. Here is a big shout out to all those who made this possible. Thanks, Andrea Heath, for your passion to pursue your vision. It was such a needed boost for morale throughout the county for students and staff alike. A huge thanks to Allen Heath, his staff, and all band members for their outstanding halftime performance and for taking their time to introduce and explain the different instruments in turn inspiring the future band members of LCHS. Thanks to all the teachers and aides who organized and cared for their individual groups of children. Thanks to all the staff who stayed behind the scenes (cooks, custodians, office staff and teachers) that didn't get to attend this event but made sure meals and facilities were ready for the students when they returned. Very special thanks to all the bus drivers who graciously changed or rearranged their plans on short notice to make sure we could get the wheels turning to safely transport over 1,000 passengers to and from this event. A special thanks also to John Whiston and Brian Fisher. It amazed me to see how they prepared the stadium, treated these elementary students as if they were a Friday night football crowd, and listened to how they proudly and passionately addressed all who were in attendance. Also, a shout out to the two guardian angels (Mike Cayton & Charlie Kirkpatrick) standing above the crowd keeping a watchful eye over us all. Last but not least, a special thanks to Dr. Lewis for not just approving this but trusting each one of us to do our part in pulling it off. We are all just one piece of a huge puzzle, but when we are all joined together we make a beautiful picture. Sincerely, Gerry Paugh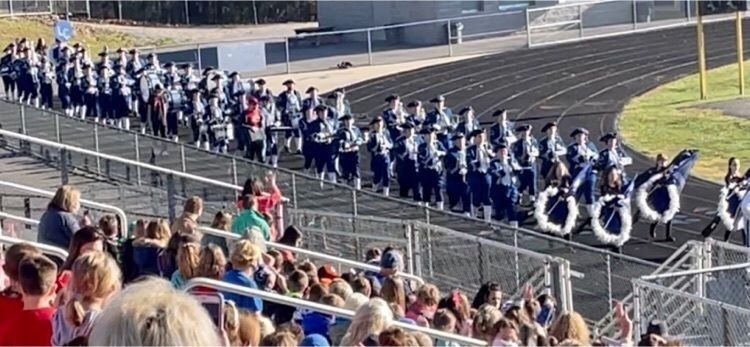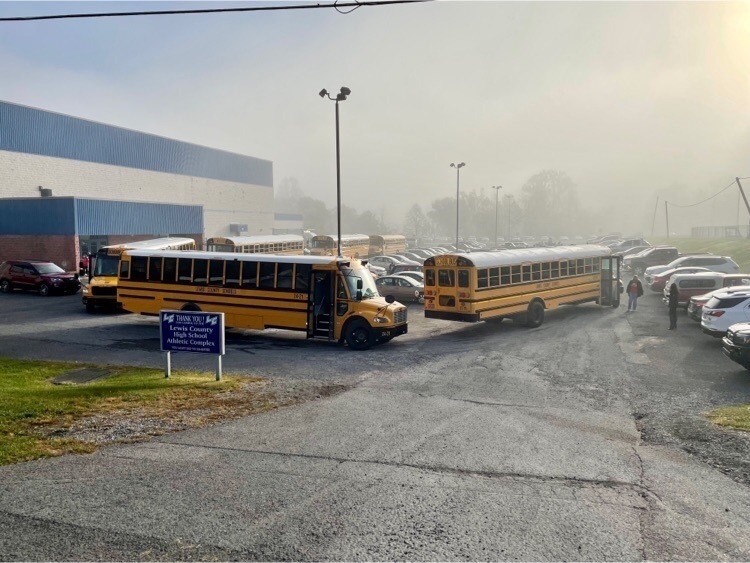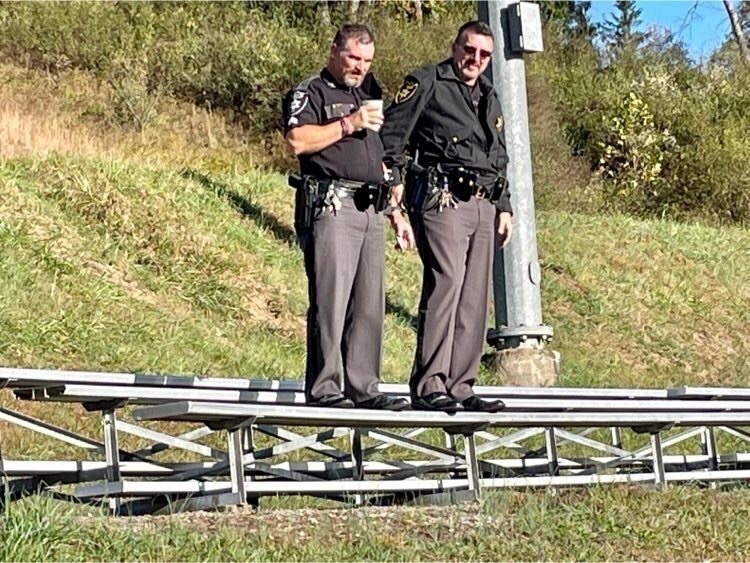 Great things can happen from small ideas! We had a field trip to LCHS for all of Lewis County elementary students to watch the LCHS Marching Minutemen perform. Here is a big shout out to all those who made this possible. Thanks, Andrea Heath, for your passion to pursue your vision. It was such a needed boost for morale throughout the county for students and staff alike. A huge thanks to Allen Heath, his staff, and all band members for their outstanding halftime performance and for taking their time to introduce and explain the different instruments in turn inspiring the future band members of LCHS. Thanks to all the teachers and aides who organized and cared for their individual groups of children. lol Thanks to all the staff who stayed behind the scenes (cooks, custodians, office staff and teachers) that didn't get to attend this event but made sure meals and facilities were ready for the students when they returned. Very special thanks to all the bus drivers who graciously changed or rearranged their plans on short notice to make sure we could get the wheels turning to safely transport over 1,000 passengers to and from this event. A special thanks also to John Whiston and Brian Fisher. It amazed me to see how they prepared the stadium, treated these elementary students as if they were a Friday night football crowd, and listened to how they proudly and passionately addressed all who were in attendance. Also, a shout out to the two guardian angels (Mike Cayton & Charlie Kirkpatrick) standing above the crowd keeping a watchful eye over us all. Last but not least, a special thanks to Dr. Lewis for not just approving this but trusting each one of us to do our part in pulling it off. We are all just one piece of a huge puzzle, but when we are all joined together we make a beautiful picture. Sincerely, Gerry Paugh