Lewis County High School From Mrs. White Congratulations to Emily Fallon and Fallyn Jennings for being named to the All Festival Cast. And our very own, Asa Krinov, was named the Best Actor at the 2021 West Virginia Theater Festival at West Liberty University last Friday. Congratulations to the entire cast and crew!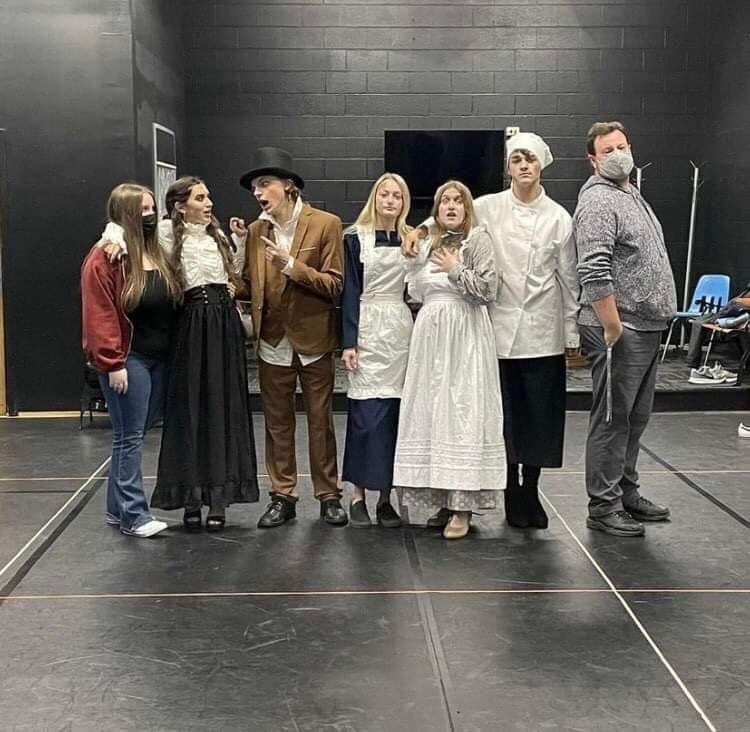 In a 3-0 sweep, I would like to introduce to you the Region II Section 2 Champions, your Lewis County Minutemaids!!!!!!!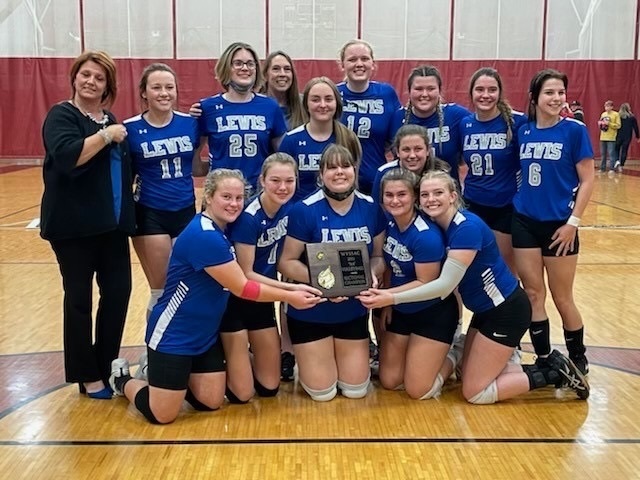 Upcoming Events In Weston This Week #supportyourcommunity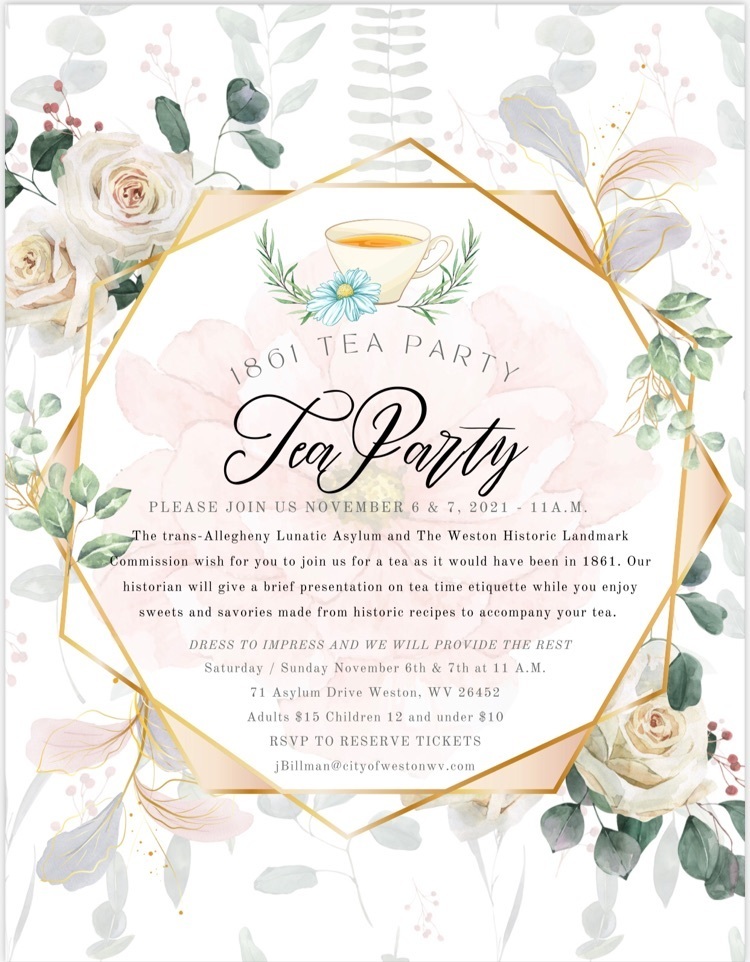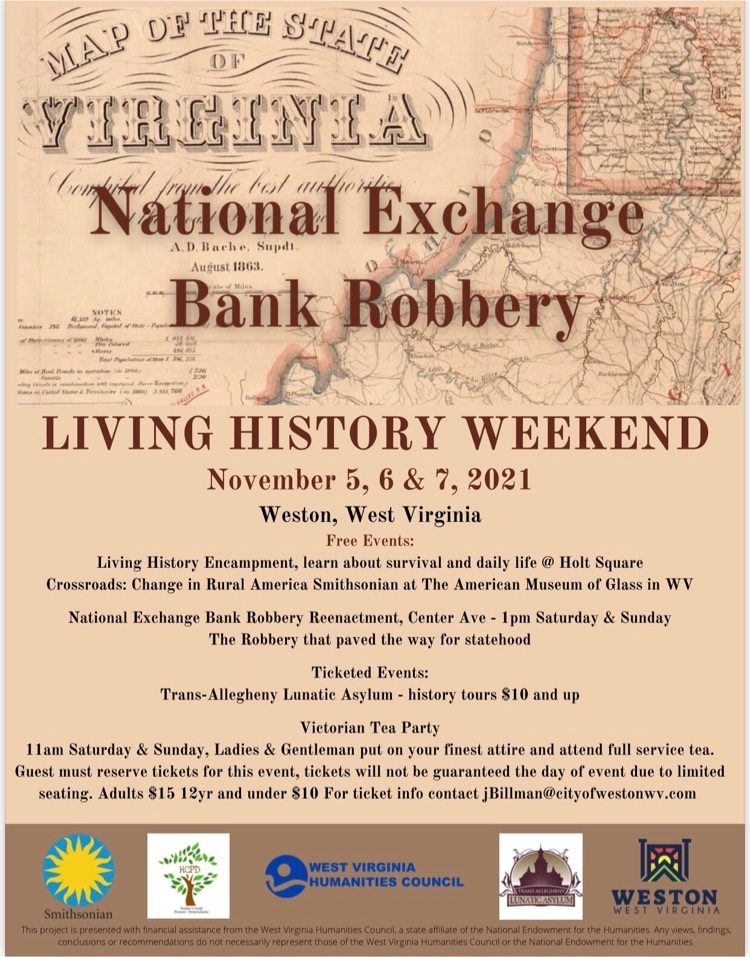 ​The Lewis County Board of Education has voted to extend the mask mandate until December 1st.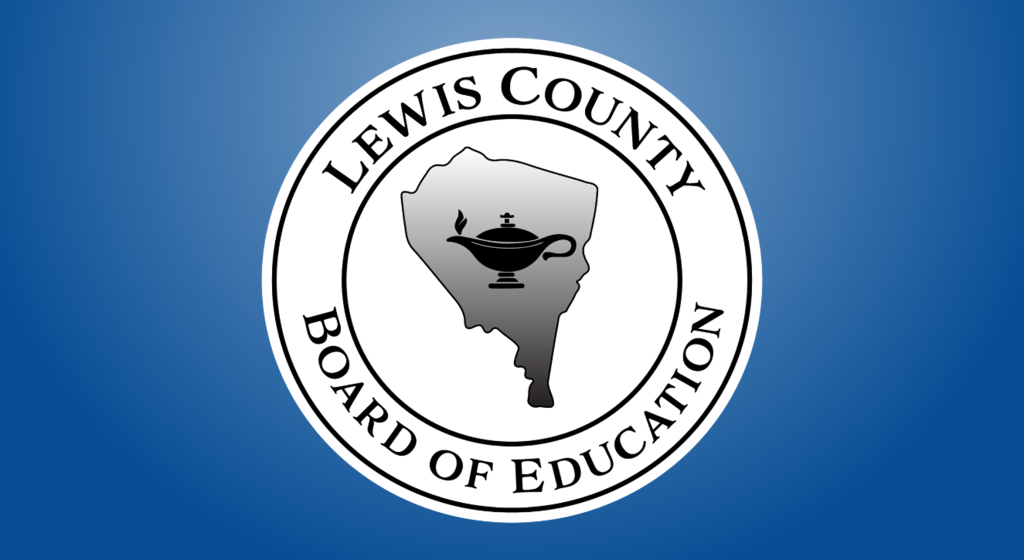 Let's Go Minutemen! #StateBound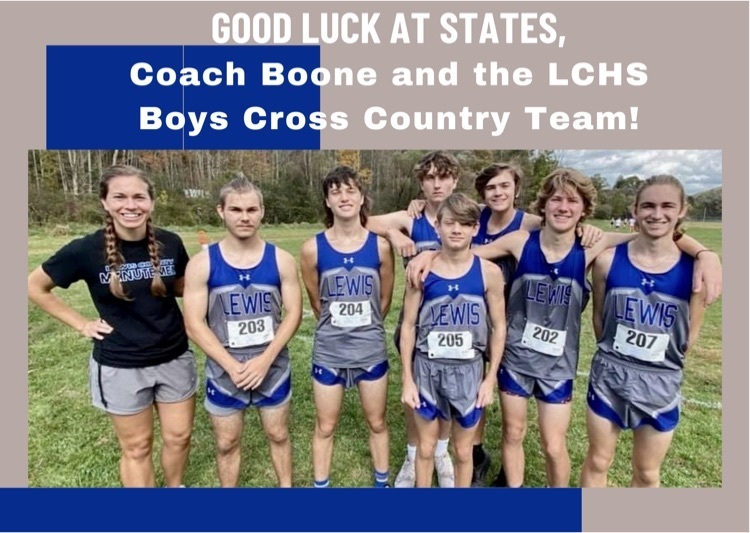 Starts Tomorrow! October 27th and 28th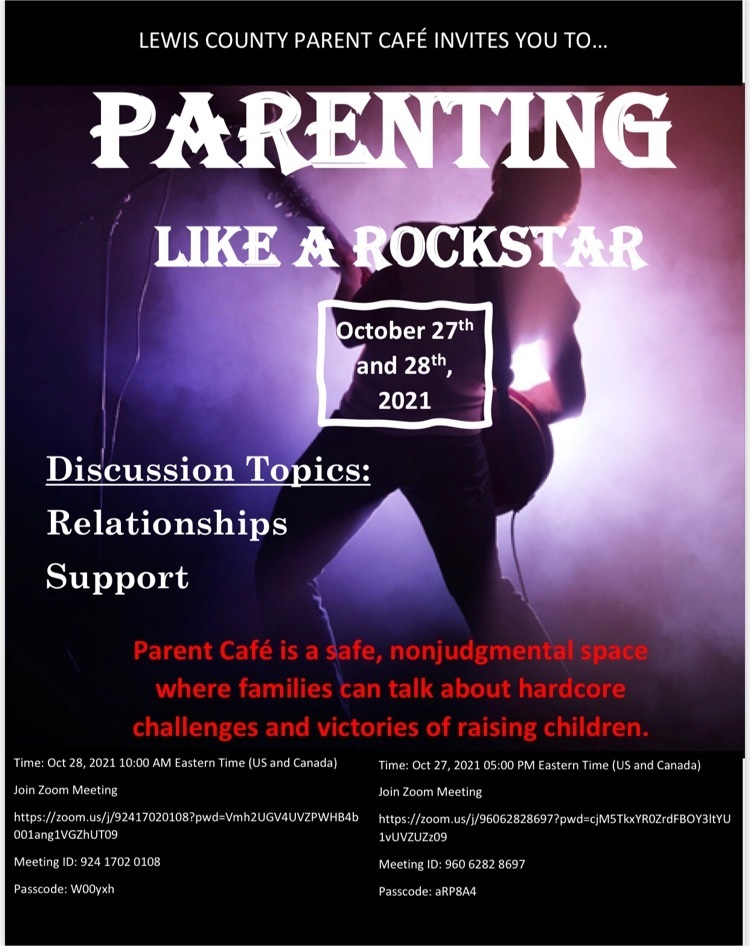 Great things can happen from small ideas! We had a field trip to LCHS for all of Lewis County elementary students to watch the LCHS Marching Minutemen perform. Here is a big shout out to all those who made this possible. Thanks, Andrea Heath, for your passion to pursue your vision. It was such a needed boost for morale throughout the county for students and staff alike. A huge thanks to Allen Heath, his staff, and all band members for their outstanding halftime performance and for taking their time to introduce and explain the different instruments in turn inspiring the future band members of LCHS. Thanks to all the teachers and aides who organized and cared for their individual groups of children. Thanks to all the staff who stayed behind the scenes (cooks, custodians, office staff and teachers) that didn't get to attend this event but made sure meals and facilities were ready for the students when they returned. Very special thanks to all the bus drivers who graciously changed or rearranged their plans on short notice to make sure we could get the wheels turning to safely transport over 1,000 passengers to and from this event. A special thanks also to John Whiston and Brian Fisher. It amazed me to see how they prepared the stadium, treated these elementary students as if they were a Friday night football crowd, and listened to how they proudly and passionately addressed all who were in attendance. Also, a shout out to the two guardian angels (Mike Cayton & Charlie Kirkpatrick) standing above the crowd keeping a watchful eye over us all. Last but not least, a special thanks to Dr. Lewis for not just approving this but trusting each one of us to do our part in pulling it off. We are all just one piece of a huge puzzle, but when we are all joined together we make a beautiful picture. Sincerely, Gerry Paugh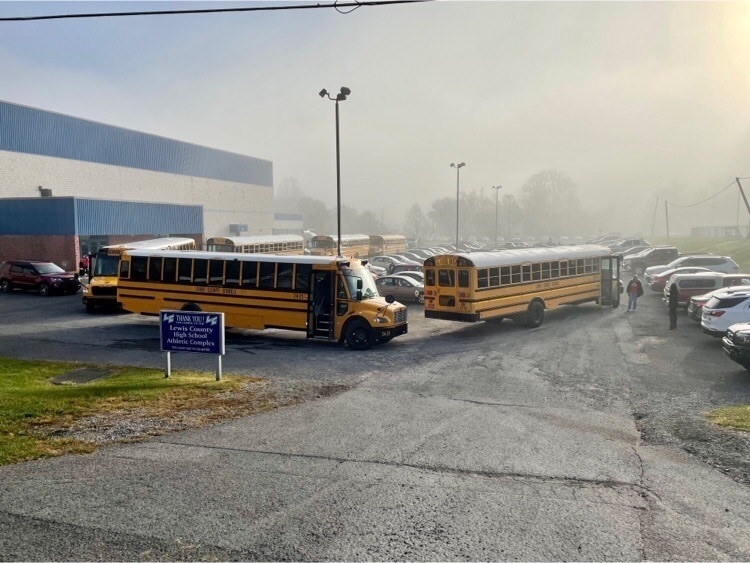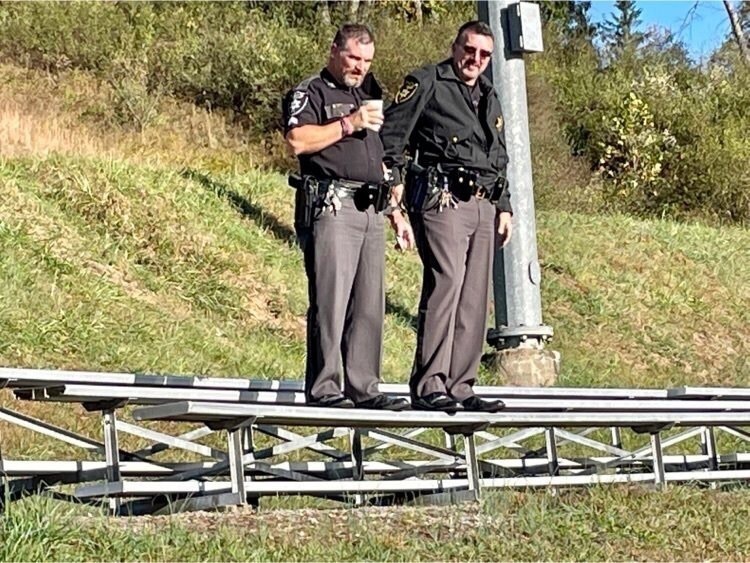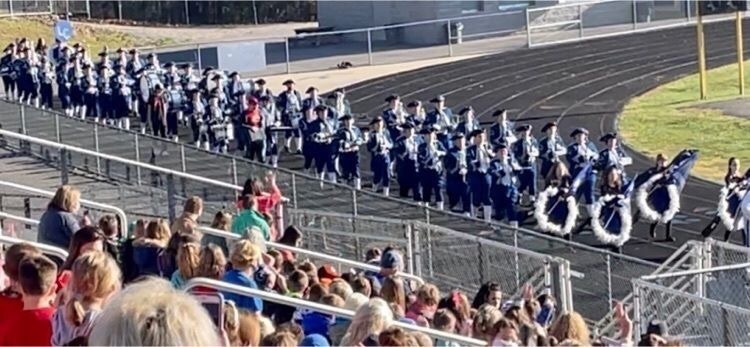 Lewis County High School Historical Pumpkin Projects were presented in Mrs. Gump's class today. #makelearningfun✨🎃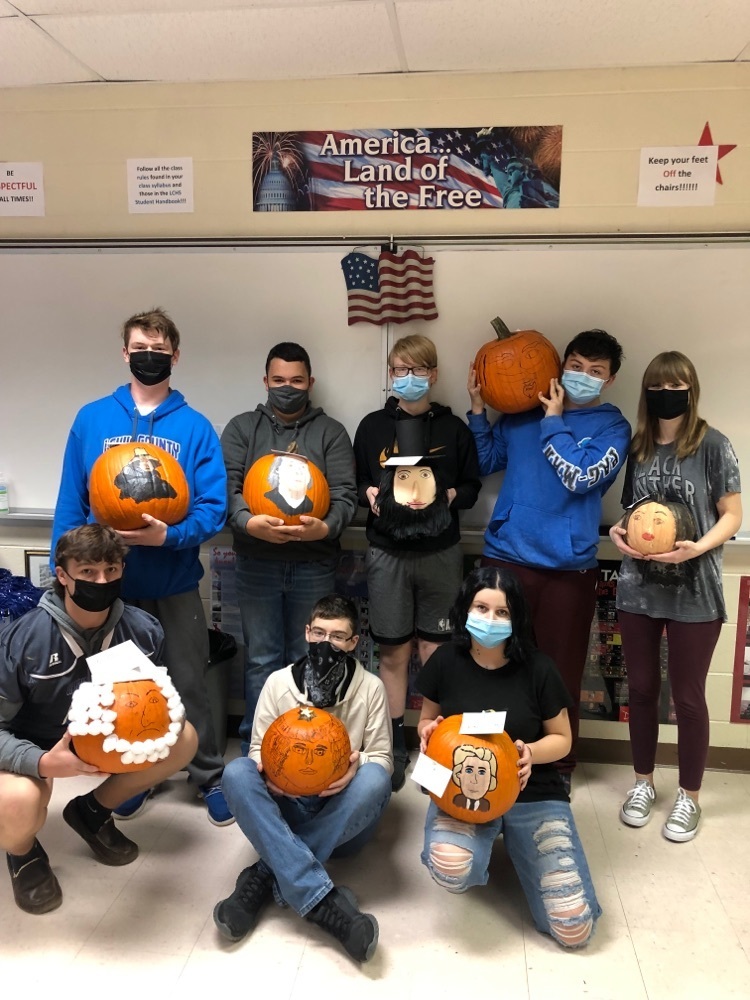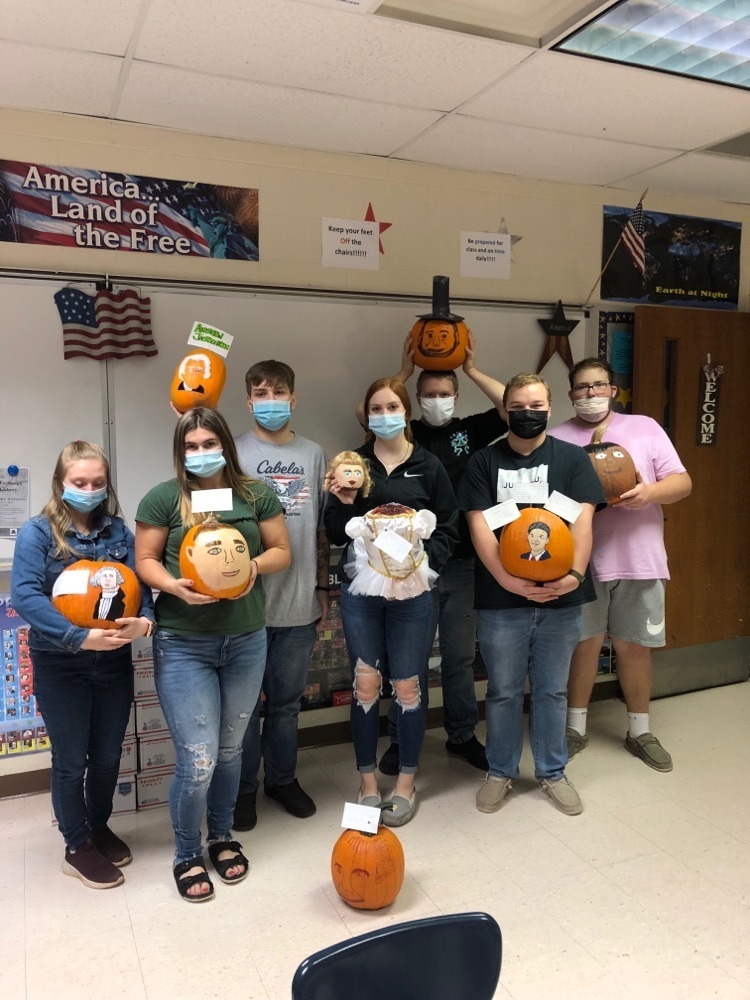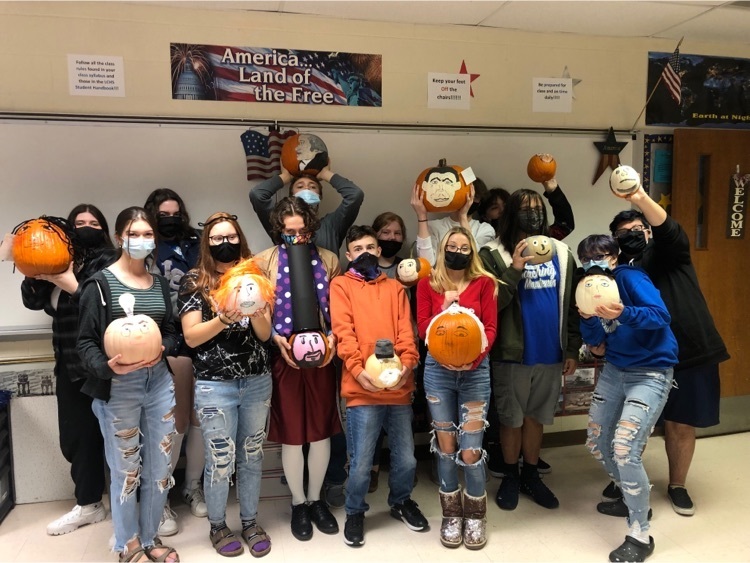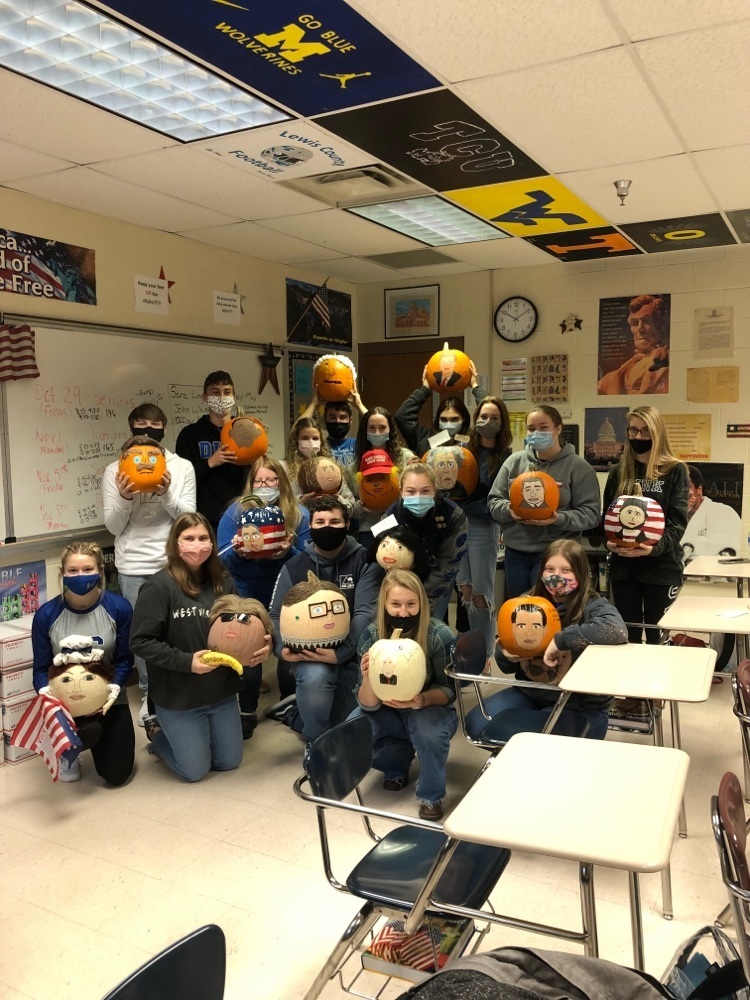 Lewis County High School Mrs. Gump's civics classes brought in items for care packages to be sent to our soldiers overseas. Each box contains personal care items, puzzle books as well as drink mixes and snacks. Each box also contains a "thank you" card from the students expressing their gratitude to our men and women for their service. This project was completed after learning about good citizenship and giving to others. The boxes are being shipped to Kuwait, where our own Dr. Snuffer is currently stationed. They hope that the boxes will give the soldiers a sense of home.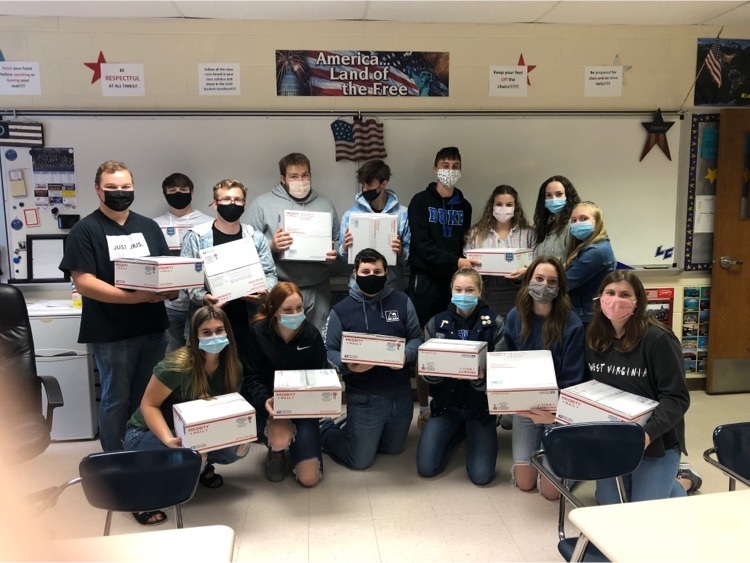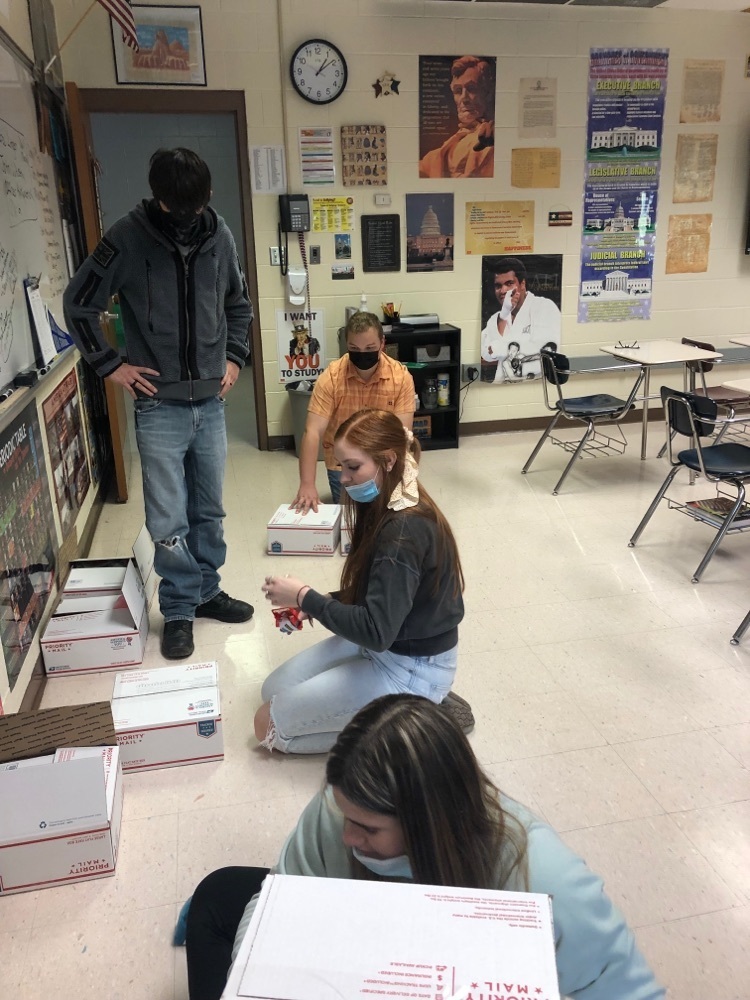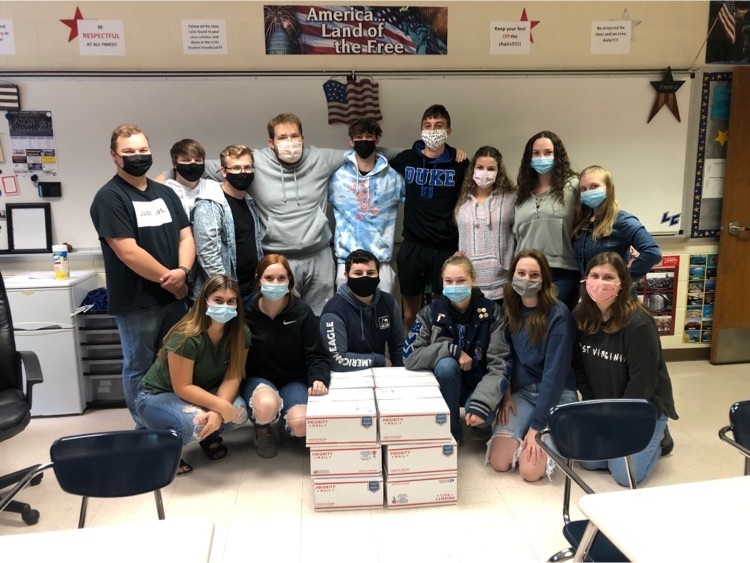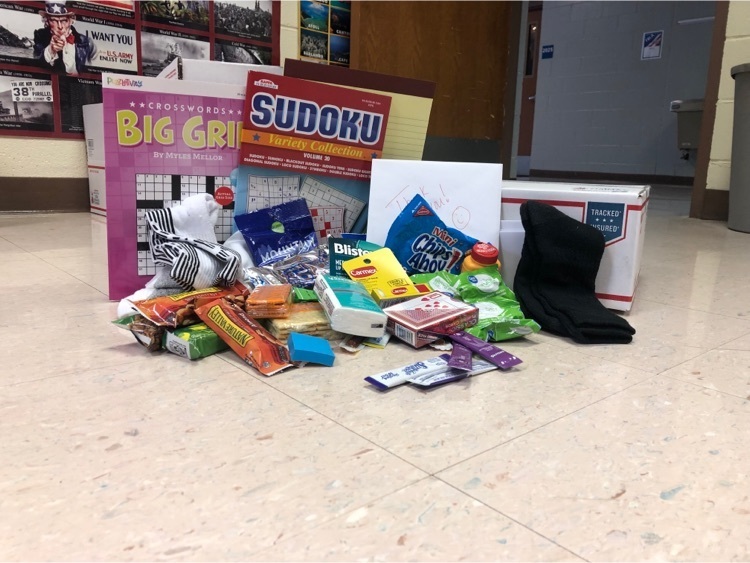 Lewis County High School Boys Cross Country Team Heads to States Next Week! Pictures include the results at Regionals today and the boys and girls cross country teams. Also members competing with the boys team at states include Colton Defosse, Mitchell Norman, David Harifield, and Sawyer Swiger. Congratulations! #MinutemenStateBound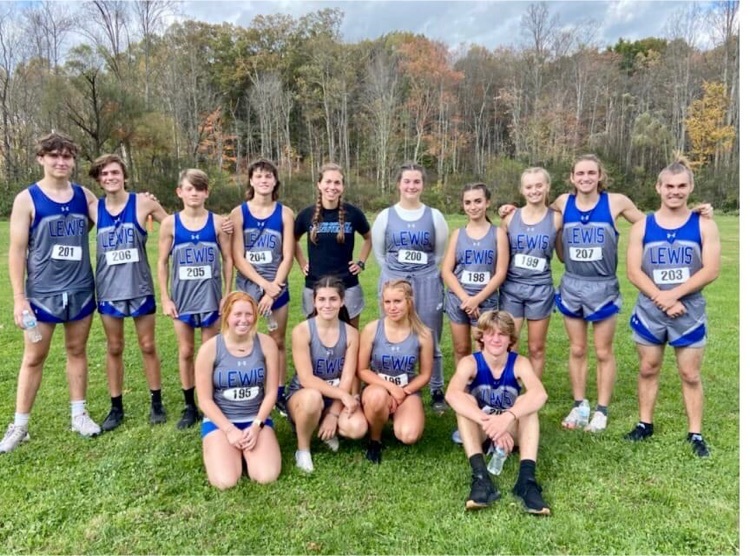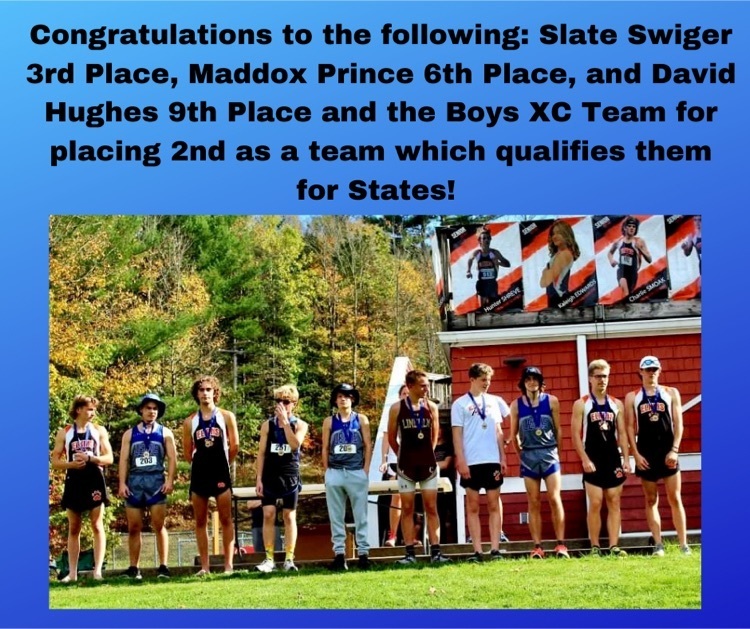 Lewis County High School From Mrs. Lough Students in the Careers in Education program created individual quotes on education and then collaborated to create classroom quotes to inspire motivation for learning. Students: Are you interested in becoming a teacher or finding out what Careers in Education has to offer? Come see Mrs. Lough in room 2011 or send an e-mail to
sblough@k12.wv.us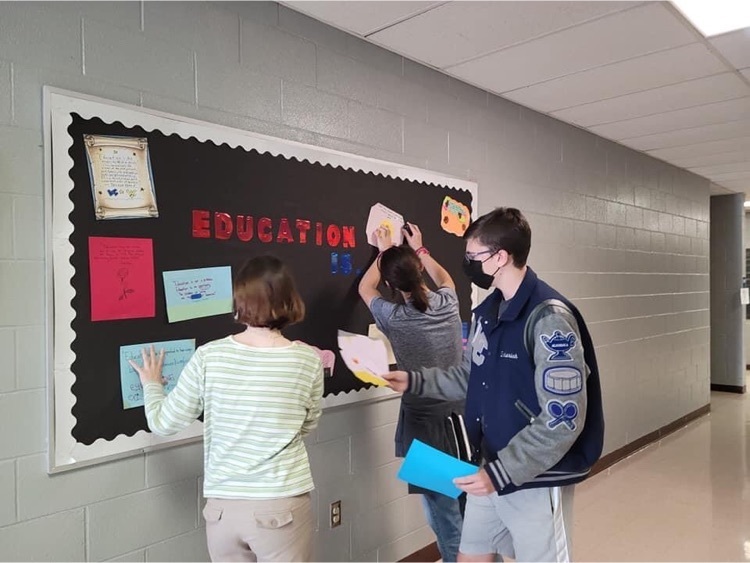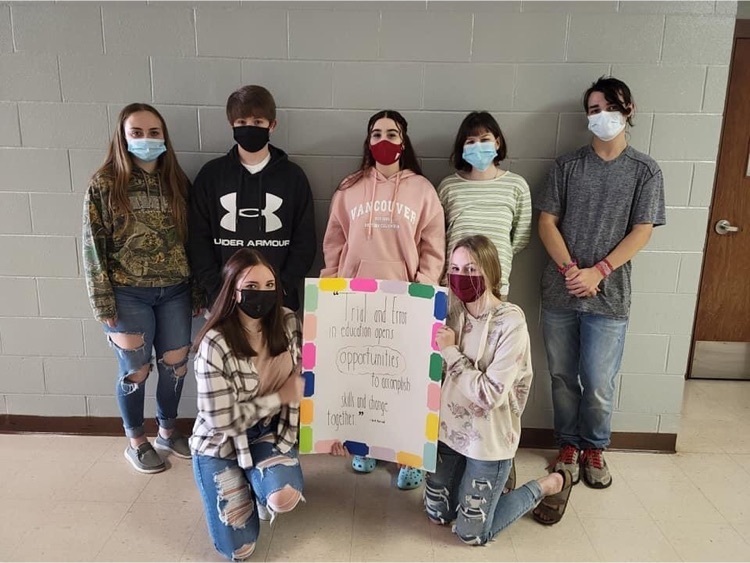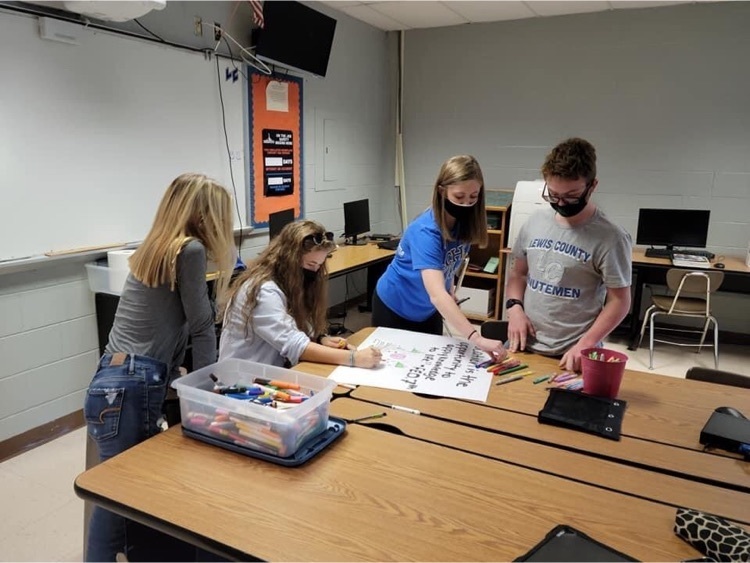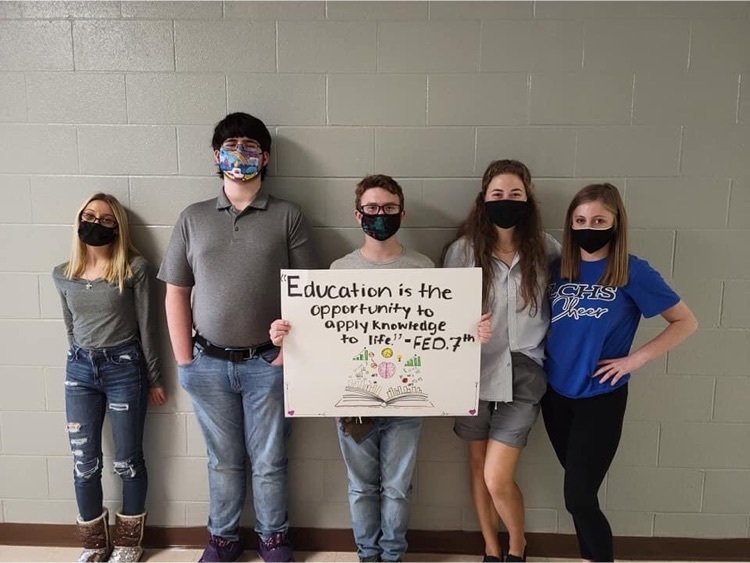 Lewis County High School Math Support Students in Algebra I, Geometry, and Algebra II may utilize the Live Tutor under assignments from 4 pm to midnight for specific exercises. They will have access to the live tutor after visiting at least one of the remediation links. The students in Math 4 may access the Help Section anytime in their program, and it will do guided problems with the students step by step. It will show exactly how the problem should be entered.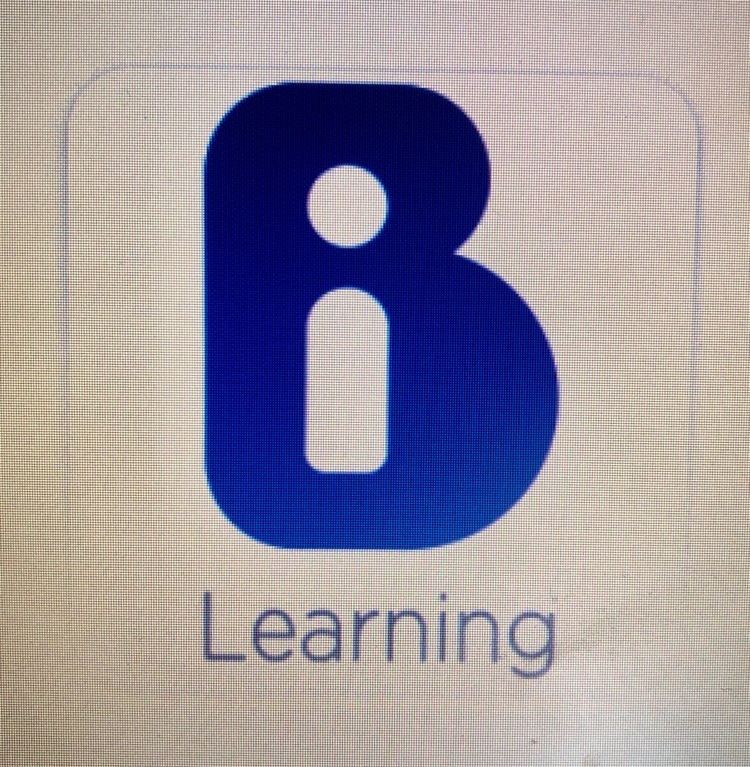 Deloris Hess manager of Cato's and representative of the Cato Cooperation presents a $100 check to Lewis County Schools and the CIS Program. Mona Vinson accepts the check on behalf of the Communities In Schools Program.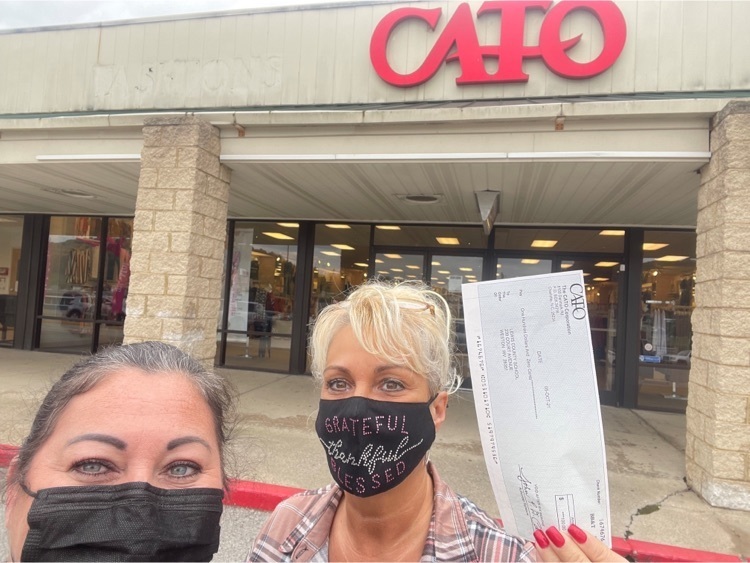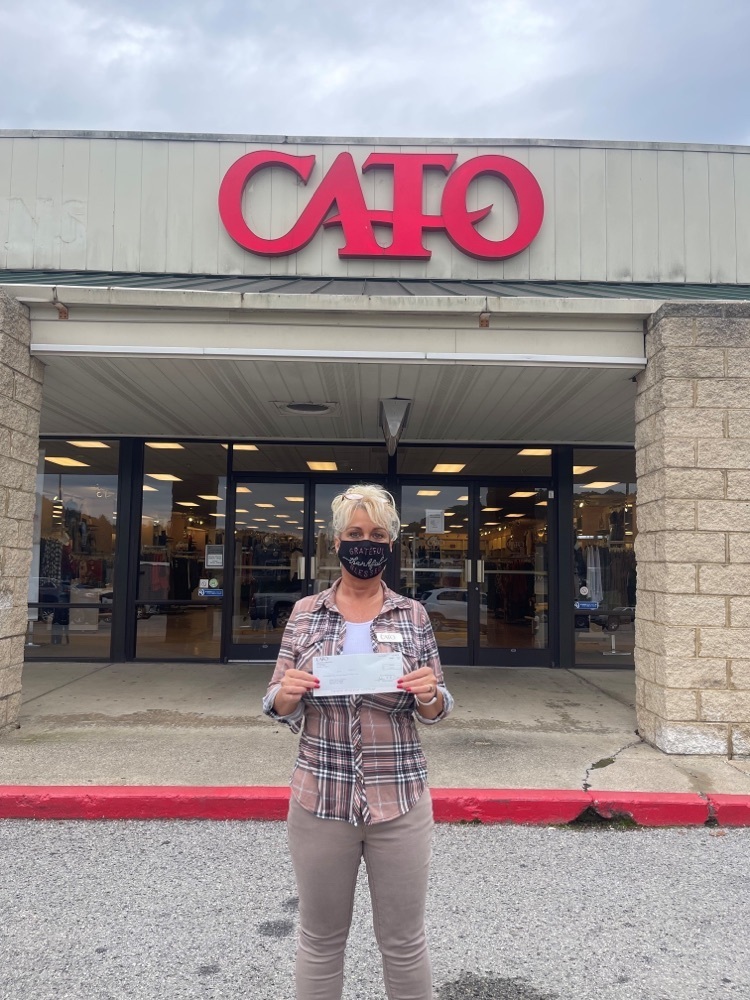 Thank You, Lewis County Transportation Department for Keeping Our Students Safe!

In honor of Breast Cancer Awareness Month, Lewis County Schools will be participating in Pink Out Day on Friday, October 22nd!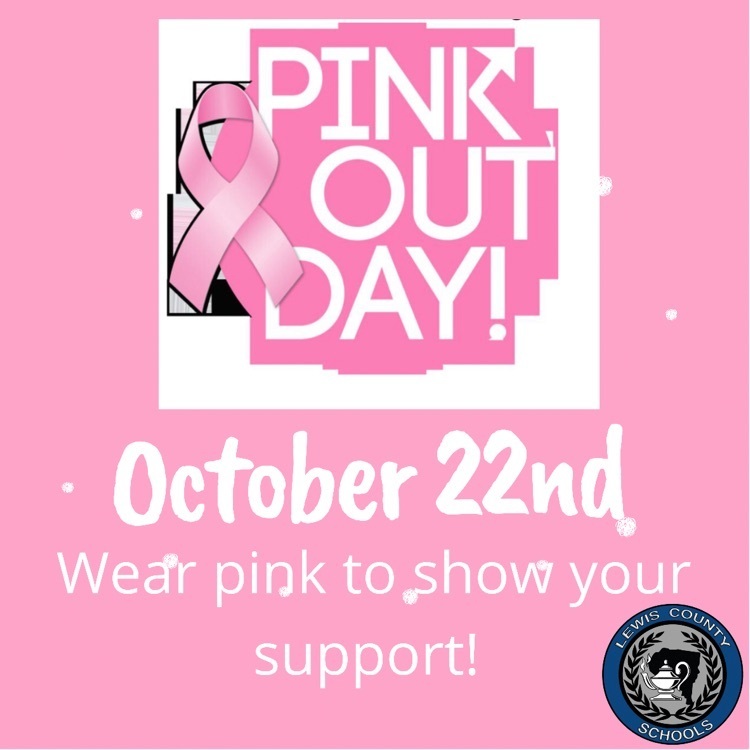 National School Bus Safety Week October 18-22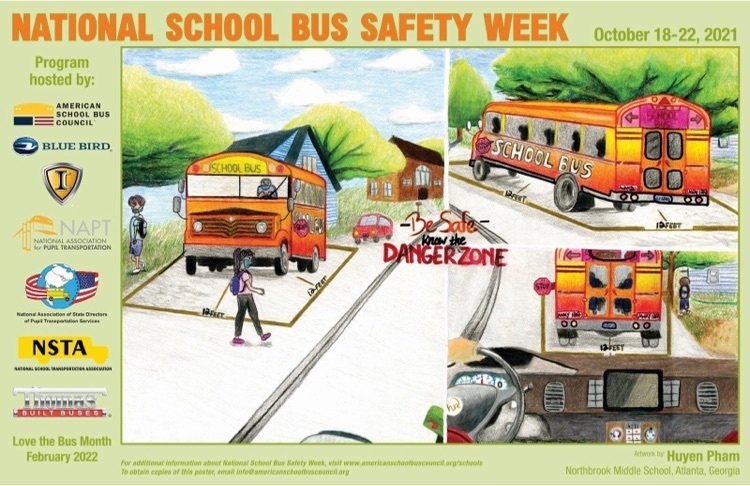 In honor of Breast Cancer Awareness Month, Lewis County Schools will be participating in National Pink Out Day on October 22nd! #showyoursupport #wearpink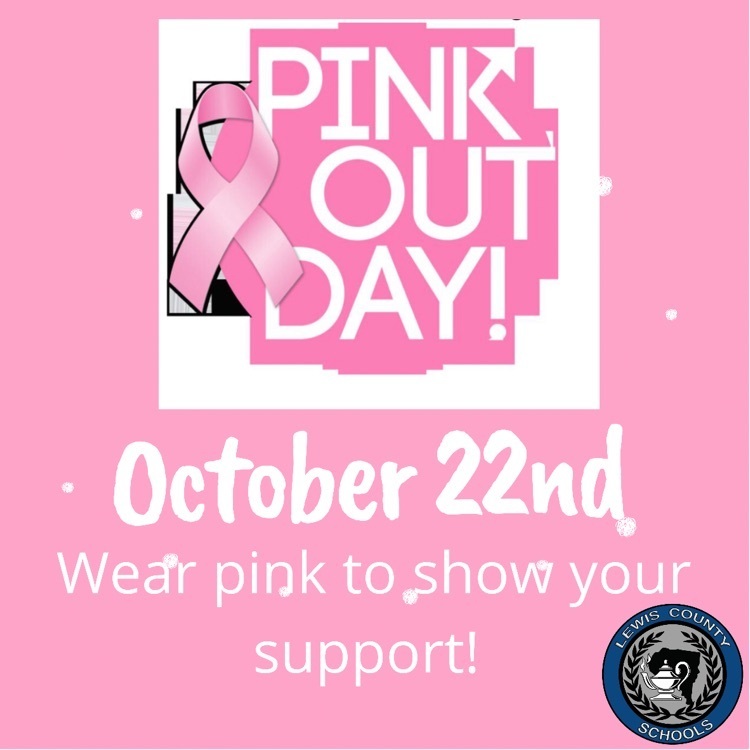 Upcoming Event October 27th and 28th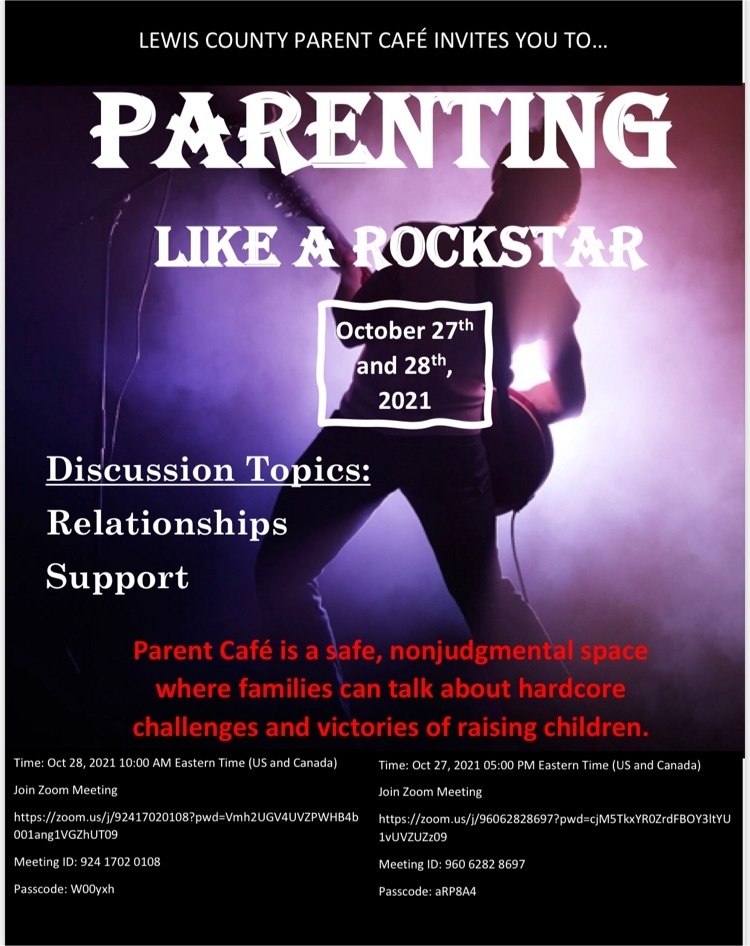 Upcoming Events in Weston #communityfirst #community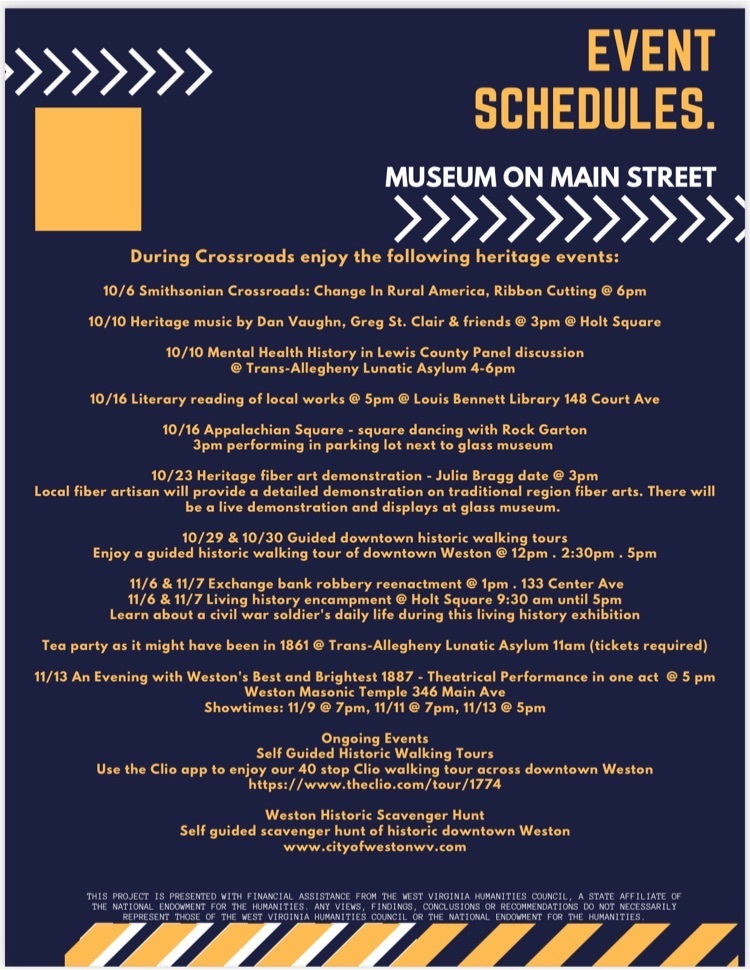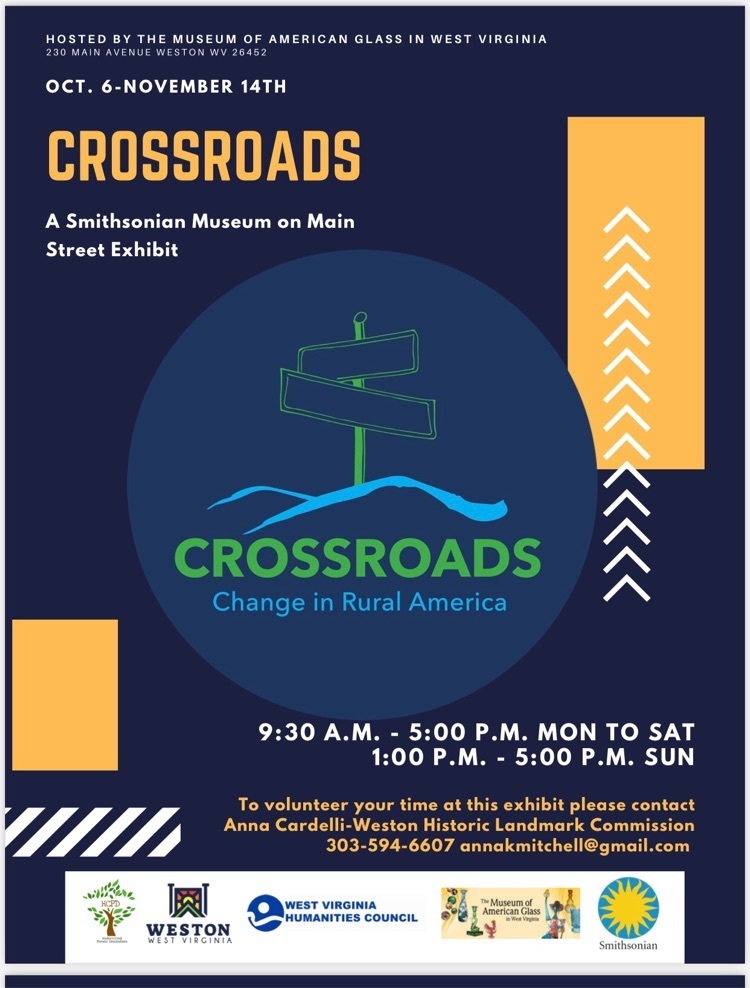 Join the Fun This Weekend! October 16th