Today is a Non-traditional Instructional Day for students. Students and families can find their student's lessons on Schoology, Seesaw, or through paper packets that were sent home.

Following the county guidelines from last year. Students are not permitted to ride a bus home with another student on a bus they are not assigned to. Thank you for your understanding of this issue. Transportation Dept.

RLBMS Football FYI: Patriot Football practice will start on Aug. 8th from 4pm to 5:30. If you missed summer practice and want to come out, players must have a physical and have at least a 2.0 sports GPA. If you have not signed up already and are interested, feel free to report with a parent or guardian on Monday, August 8th at 3:45pm to sign up.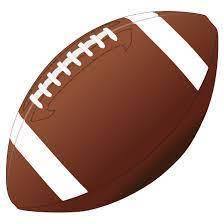 Dr. Lewis had an opportunity to meet the head coach of the WVU Football team, Neal Brown!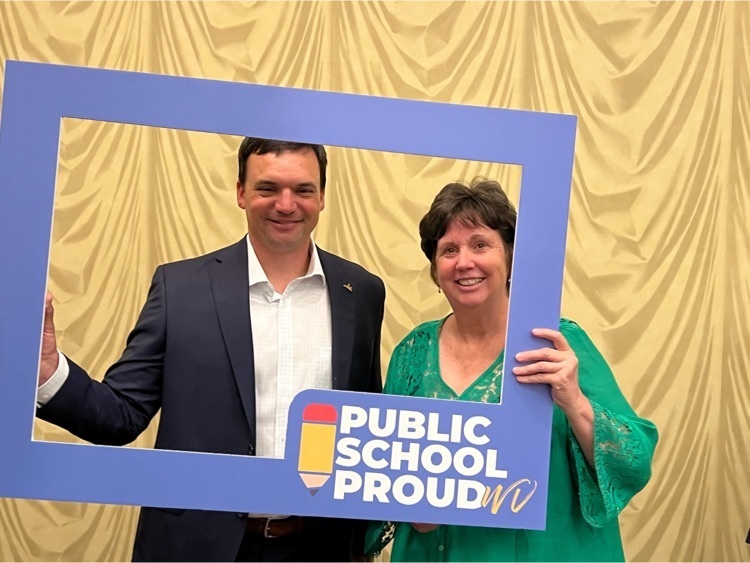 Meet Jasper! First Lady Cathy Justice today visited Lewis County High School for a "Pup Rally" to celebrate the arrival of the state's newest therapy dog through the Friends With Paws program. LCHS is the first high school in the state to receive a therapy dog.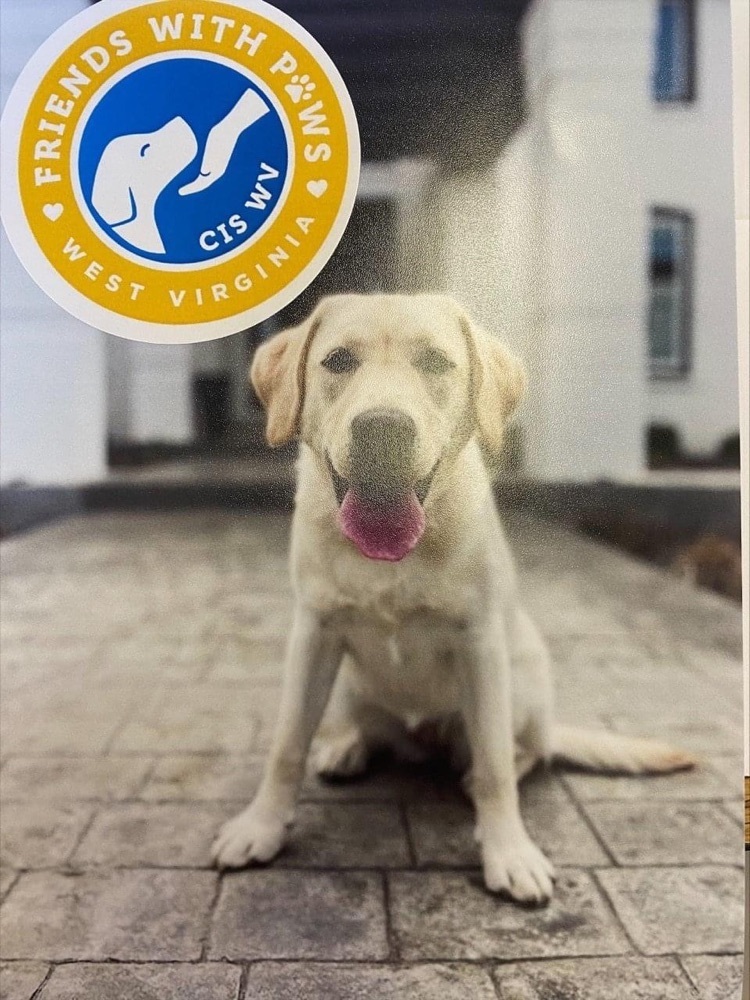 June 3rd is the last day for students. Schools will be dismissing 2 hours early to allow for faculty senate meetings.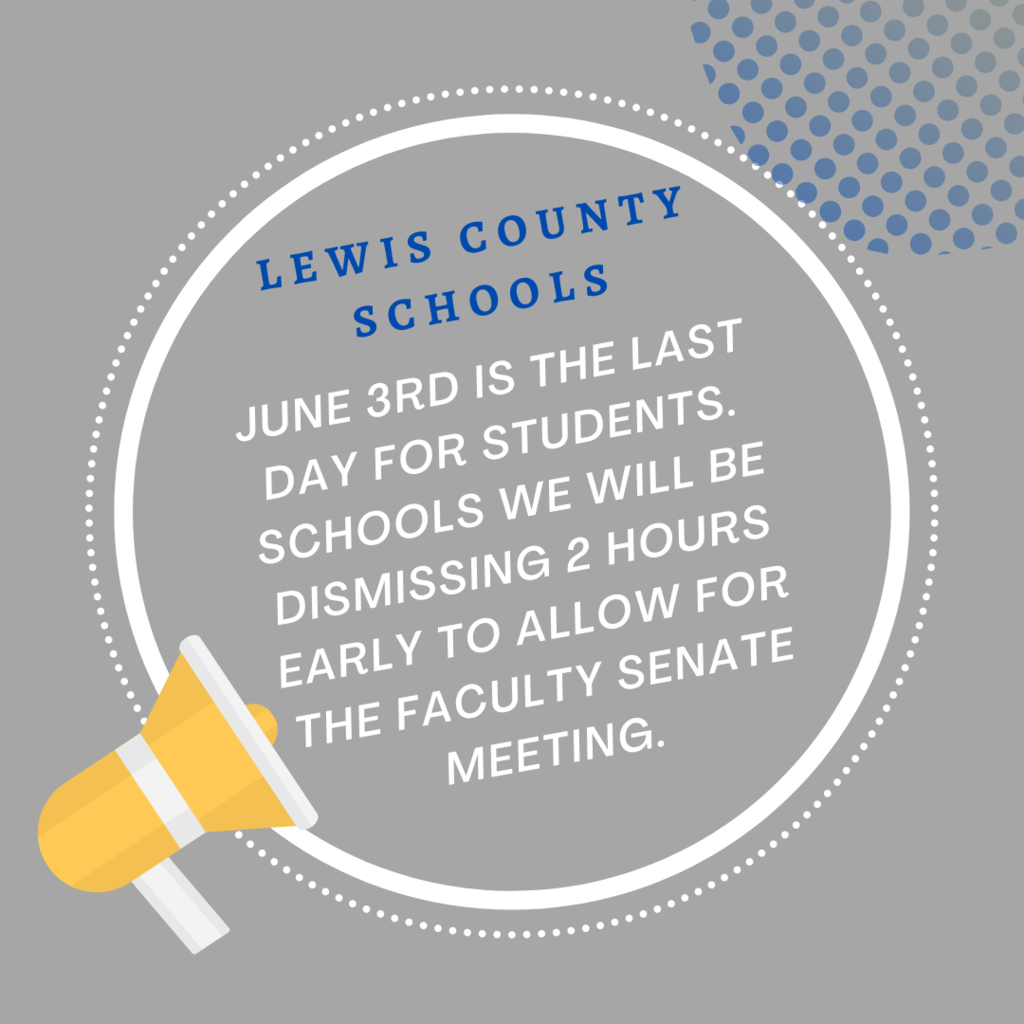 SAVE THE DATE – The Get Moving! Day of Play is returning to Morgantown on July 16, 2022! Join current West Virginia University athletes and other special guests for a morning activity camp held at the WVU Football Facilities. Registration is FREE and open to children ages 4 to 12. We hope to see your students there! Stay tuned to our Facebook page (
https://www.facebook.com/getmovingwv/
) - there are more exciting event details coming soon… #getmovingwv #dayofplay2022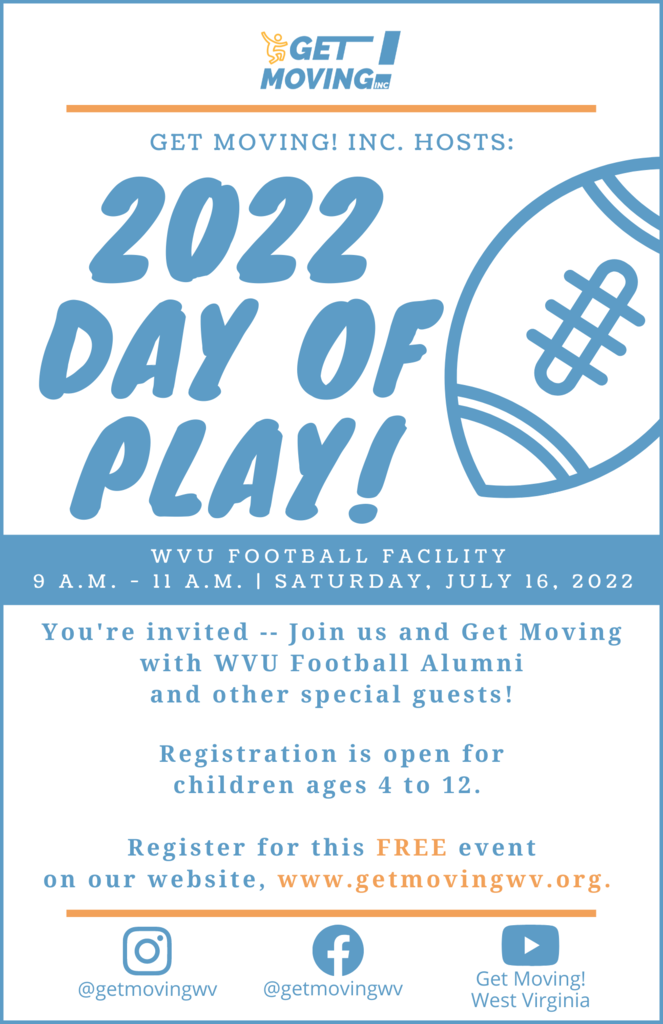 Lewis County Schools will be closed tomorrow May 10th, 2022 for Election Day.

Peterson Central Elementary School will be dismissed early today due to a power outage. Buses will be running at 10 AM, please pick your child up at the bus stop. If you would like to pick your child up from school, you may do so now, but please be aware there is only one lane available to the school.

The West Virginia 2022 Golden Horseshoe winners from Robert L. Bland Middle School are Sam Johnson and Zane Stewart. Since 1931, students have been honored as knights of the Golden Horseshoe having demonstrated exceptional knowledge of West Virginia history on the state administered exam. This year, 221 winners will join the ranks of WV citizens who have won this prestigious award. The winners will have an opportunity to be recognized at the Golden Horseshoe ceremony on June 14, 2022 at the West Virginia Culture Center in Charleston, WV. Congratulations!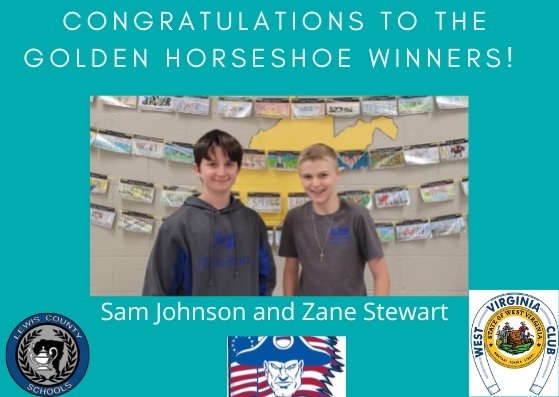 There will be no school for Lewis County students tomorrow, February 18th or Monday February 21st. Please review the Lewis County Schools calendar on our website, lewisboe.com.

Mrs. Donna Moody has been teaching for 33 years and is currently a Title 1 teacher at Peterson Central Elementary School. She received her Bachelors at Fairmont State University in Elementary Education K-6 and a Masters in Reading from WVU. Mrs. Moody had several family members in this profession such as her grandmother, and a great uncle who was a superintendent. She also considers Mrs. Mary Wagoner, Mrs. Debbie Garrett, and Mrs. Pat Goodwin as huge influences to becoming a teacher. #whatsyourwhy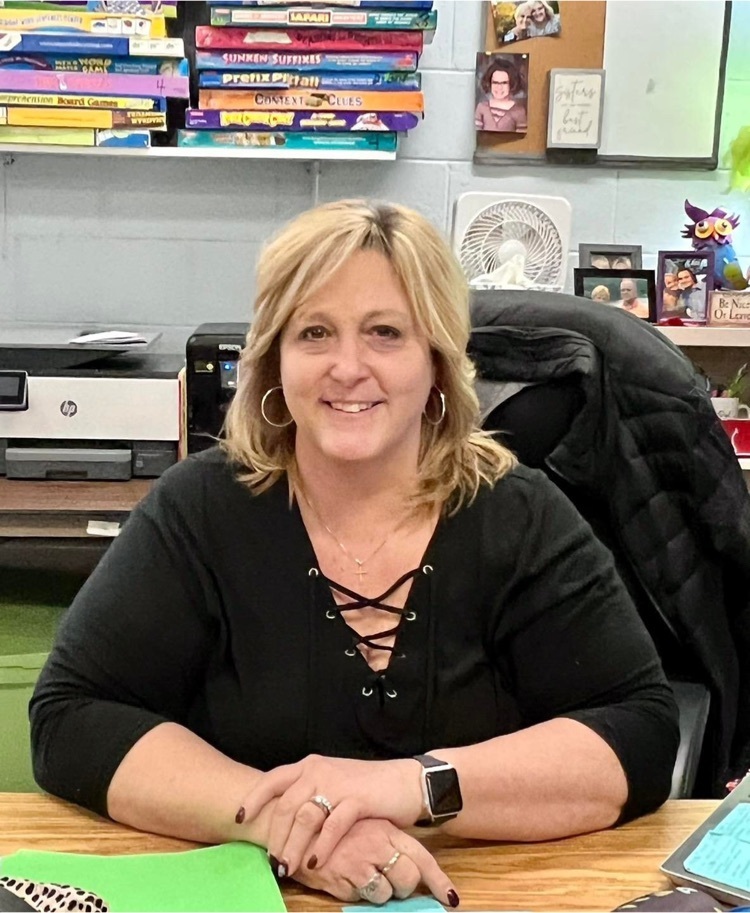 I love that I get to see and work with every student and build relationships. I want them to know that they matter and there are people/adults that believe in them and that their thoughts, feelings and ideas are important. #NSCW22

Mr. Brandon Carder has been teaching for 16 years and has been a third grade teacher for the past four years at Peterson Central Elementary School. He received his Bachelors in Elementary Education from WV Wesleyan College and a Masters from WVU in Reading. Mr. Carder had a wonderful experience as a child at Alum Bridge Elementary School and acknowledges Mr. Rick Carder as his biggest influence. He remembers winning the Young Writers' Contest in 3rd grade, and he went to the state level. Now as a teacher, he wants the same experiences for his students that he shared with his classmates at Alum Bridge. Mr. Carder feels that he has a calling from God to teach. #whatsyourwhy

All schools in Lewis County will be on a 2-hour delay Monday, February 14th, 2022.

All schools in Lewis County will be remote learning on February 4th, 2022 due to inclement weather. Students will not report to school, and all staff will report 2 hours late (Code A). Students and parents should check their Schoology and/or SeeSaw accounts for their remote learning packet assignments.

Spelling Bee message from the Weston Democrat: Due to inclement weather, the Lewis County Spelling Bee has been rescheduled for Saturday, February 5 at Lewis County High School. Students will need to arrive by 10 a.m. on the 5th, and the bee will begin at 10:30. Thank you so much for your cooperation, and we'll see you on the fifth!

All schools in Lewis County will be on a 2-hour delay Thursday, January 27th, 2022.

All schools in Lewis County will be on a 2-hour delay Monday, January 24th, 2022.

The school call out system seems to be delayed in sending out the phone calls. The text messages have been sent/received successfully. Please let your friends and family know of the 2-hour delay tomorrow, January 21, 2022. Thank you.