Food orders from the schoolwide fundraiser will be delivered today, November 17th. Pick up for those item will be from 4 to 6 pm this evening in the cafeteria. Please enter through the cafeteria door.
Come join us. Below you will find a list of the teachers that will be attending. Some of our teachers have prior obligations that makes them unable to attend. Teachers unable to attend will be providing additional ways to contact them if you have questions or concerns. 5th Grade Flesher Gee Frey 6th McCord 7th Jones Rittenhouse Linger Zirkle.....Due to illness, cannot attend DeJosia.....Due to illness, cannot attend 8th Jack Bright Martin Burge Fisher Richards....cannot attend Froemming....cannot attend Vocational Parks Specialists Lattea Stalnaker McCarty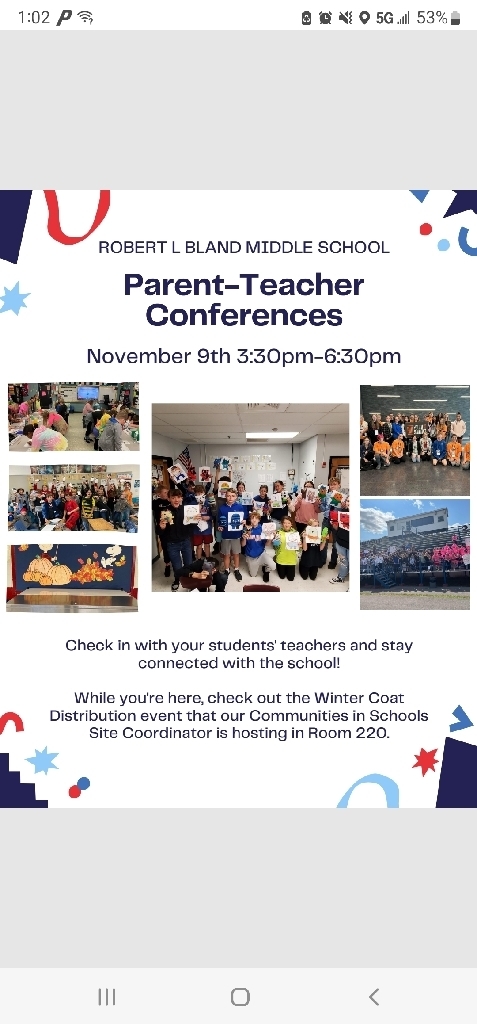 Parent Teacher Conferences will be held on Wednesday, November 9 from 3:30 to 6:30.
Report cards will be coming home today, Friday, October 28th.
Our schoolwide fundraiser is coming to an end. All order forms and money is due in to the main office on Monday, October 17th. You can write checks to RLBMS or send in cash. Have a wonderful day.
This week we will be celebrating homecoming week in Lewis County. Join in the fun as we go on a week long journey.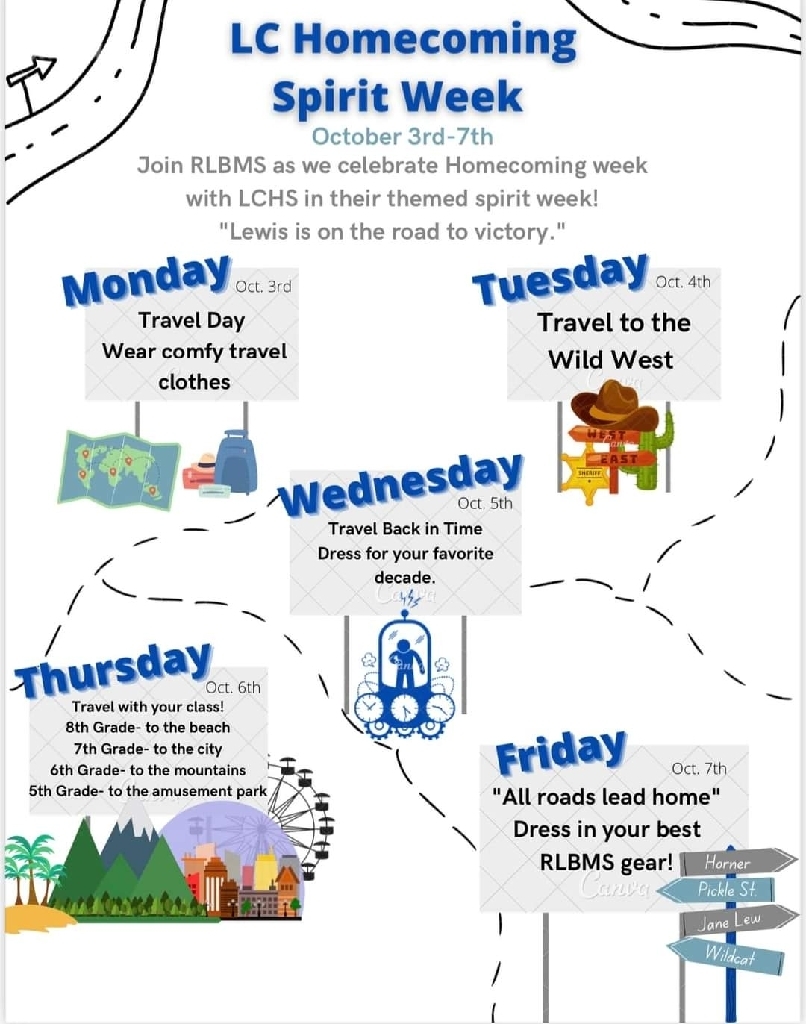 Over the next two weeks, students in the 6th, 7th, and 8th grade will be participating in state mandated Suicide Prevention training. This training is being presented by Barb Tucker, Region 7 Adolescent Health Coordinator. There will be staff available to talk to students who have additional questions and students will be permitted to leave the training if the need arises. This training deals with prevention through being educated on the signs and resources available.
School picture days will be on Thursday, September 29 for 5/6 grade and Friday, September 30 for 7/8 grade.

Following the county guidelines from last year. Students are not permitted to ride a bus home with another student on a bus they are not assigned to. Thank you for your understanding of this issue. Transportation Dept.
Welcome back Patriots! We are looking forward to an amazing school year. Doors will open at 7:15 on Monday, August 22. All students will be entering the school at the gym doors. Students are to be dropped off at the crosswalk in front of the school and will walk along the side of the building to the gym entrance. Any student who arrives after 7:55 will have to enter through the front door. We can't wait to see our Patriot family on Monday, August 22 for the start of the 2022-2023 school year.
Back to School Open House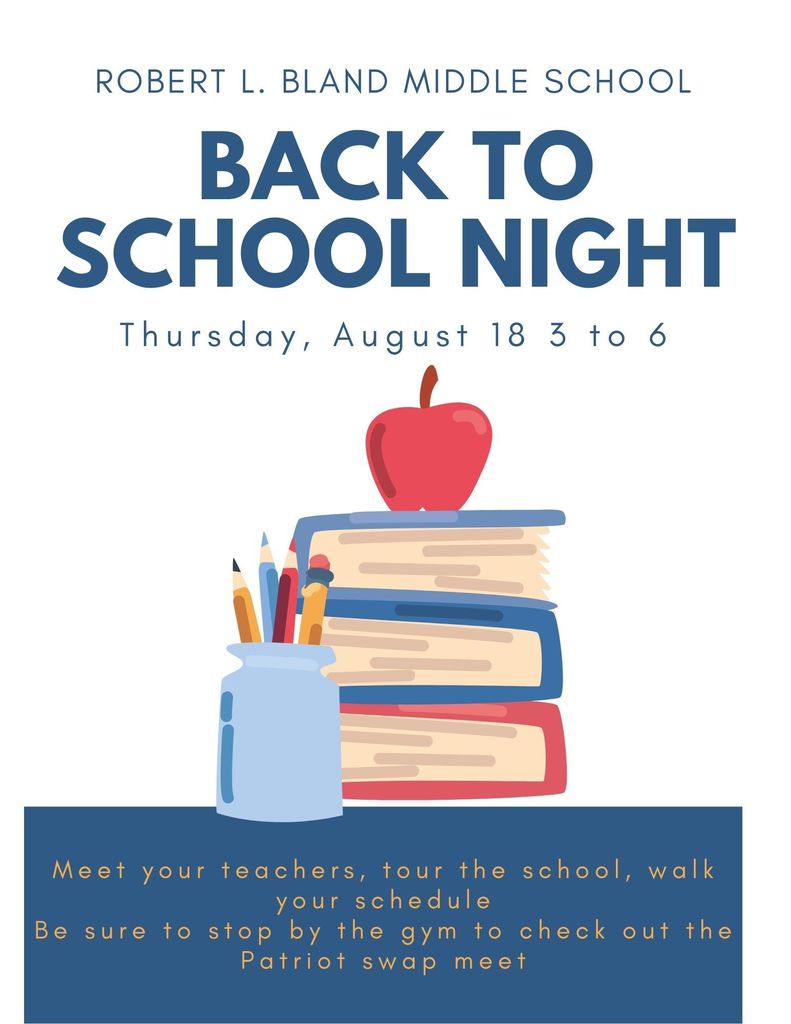 Back to school swap meet planned for Open House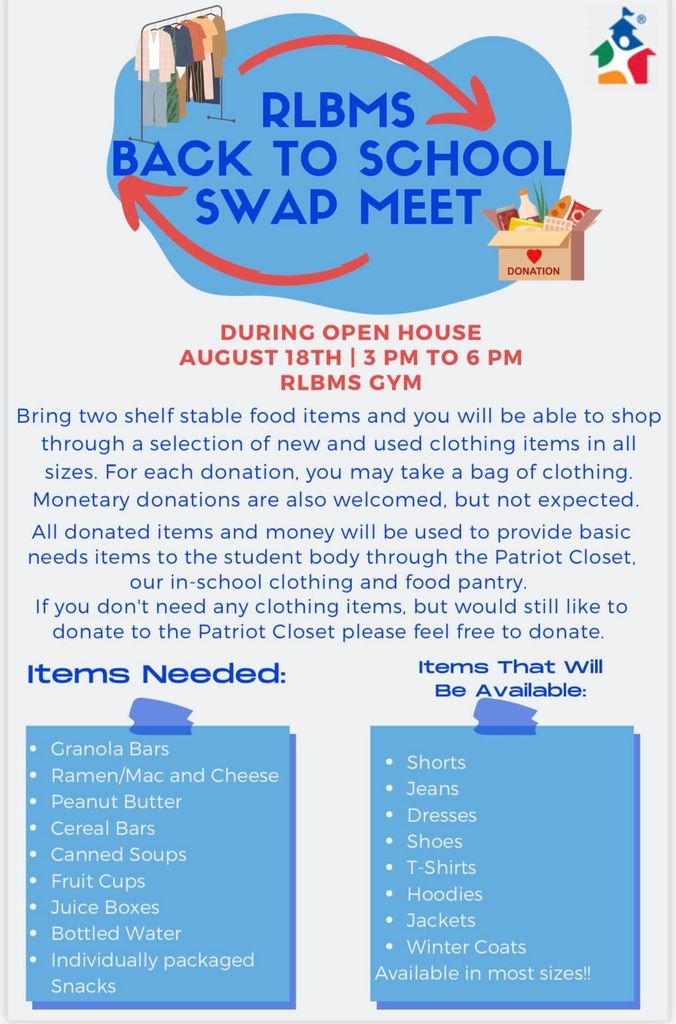 Mr. Loudin is looking for 6th grades to become a part of these proud Patriot organizations.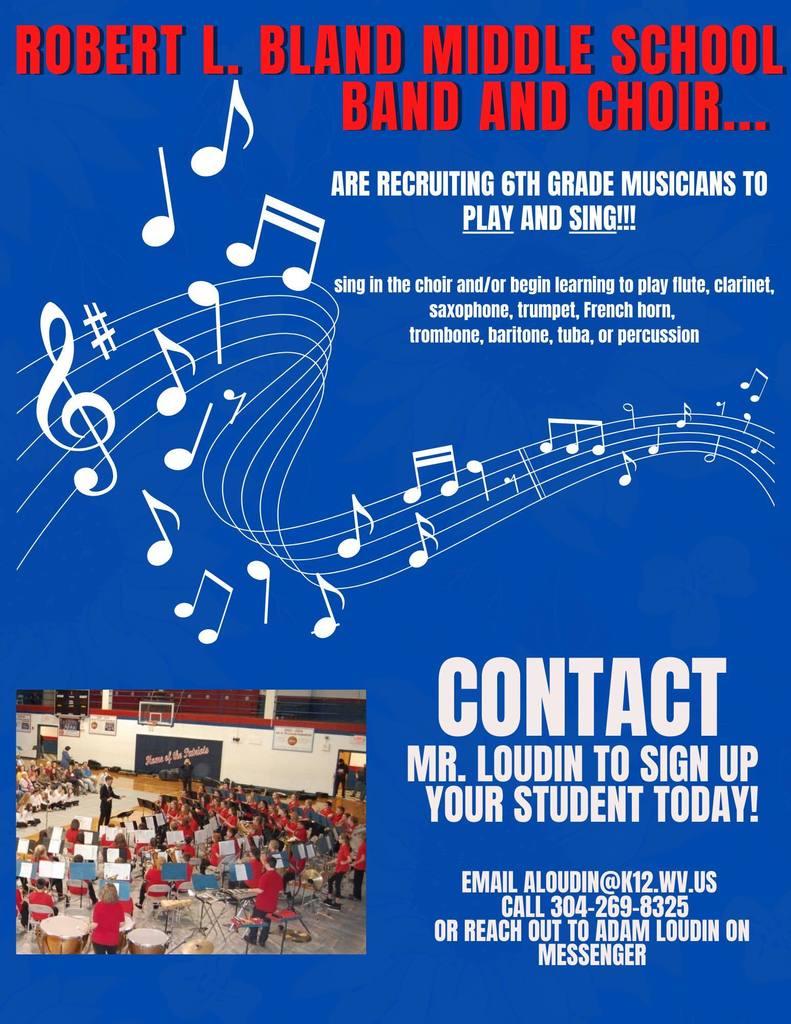 RLBMS Football FYI: Patriot Football practice will start on Aug. 8th from 4pm to 5:30. If you missed summer practice and want to come out, players must have a physical and have at least a 2.0 sports GPA. If you have not signed up already and are interested, feel free to report with a parent or guardian on Monday, August 8th at 3:45pm to sign up.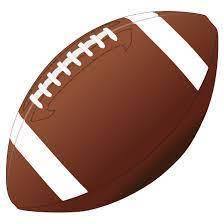 Dr. Lewis had an opportunity to meet the head coach of the WVU Football team, Neal Brown!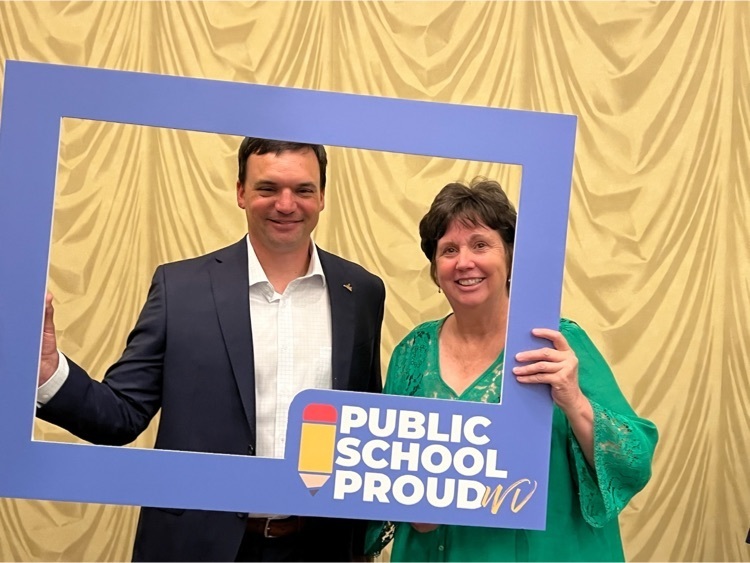 Meet Jasper! First Lady Cathy Justice today visited Lewis County High School for a "Pup Rally" to celebrate the arrival of the state's newest therapy dog through the Friends With Paws program. LCHS is the first high school in the state to receive a therapy dog.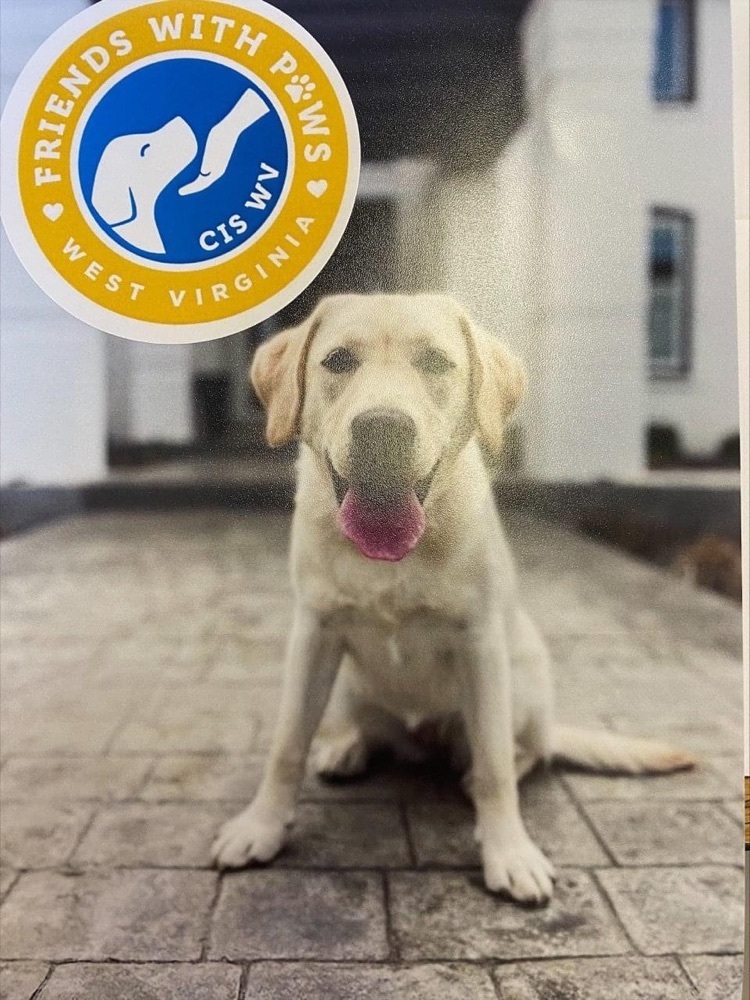 June 3rd is the last day for students. Schools will be dismissing 2 hours early to allow for faculty senate meetings.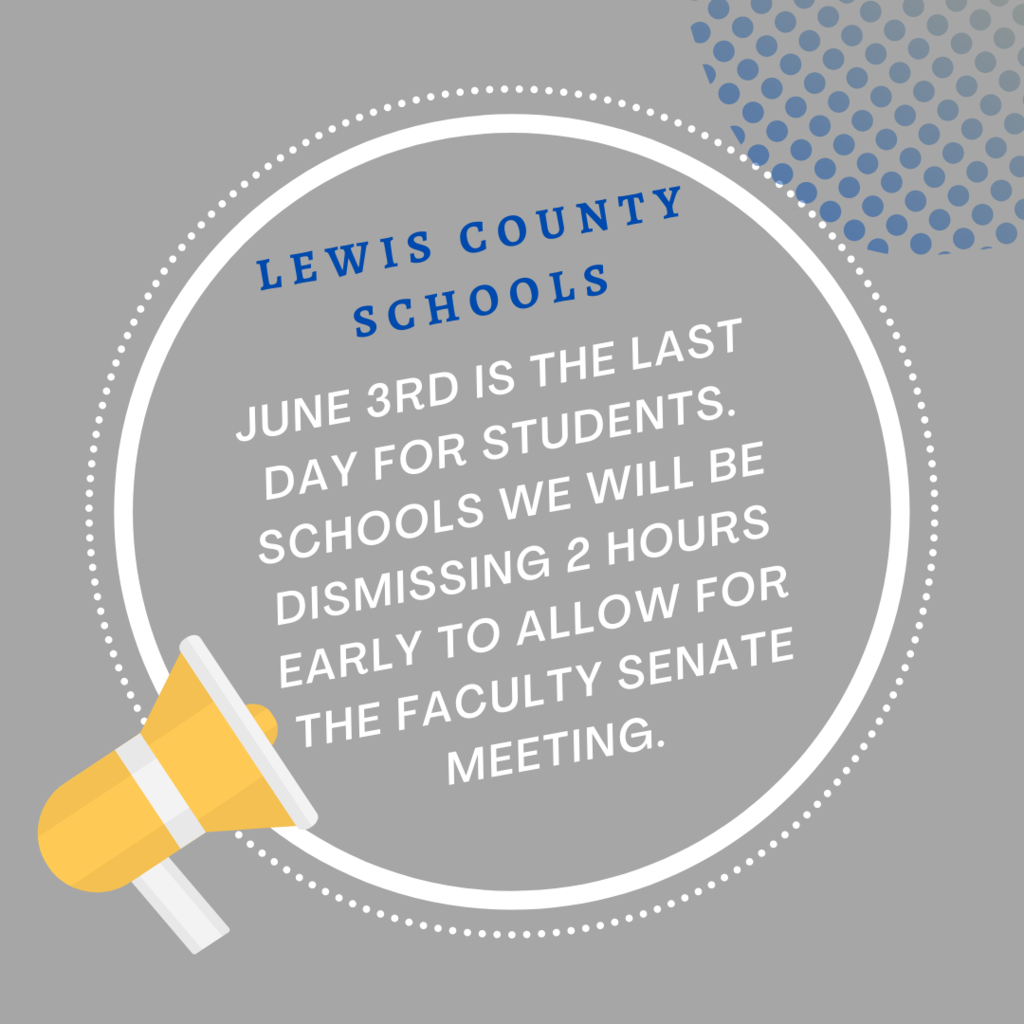 SAVE THE DATE – The Get Moving! Day of Play is returning to Morgantown on July 16, 2022! Join current West Virginia University athletes and other special guests for a morning activity camp held at the WVU Football Facilities. Registration is FREE and open to children ages 4 to 12. We hope to see your students there! Stay tuned to our Facebook page (
https://www.facebook.com/getmovingwv/
) - there are more exciting event details coming soon… #getmovingwv #dayofplay2022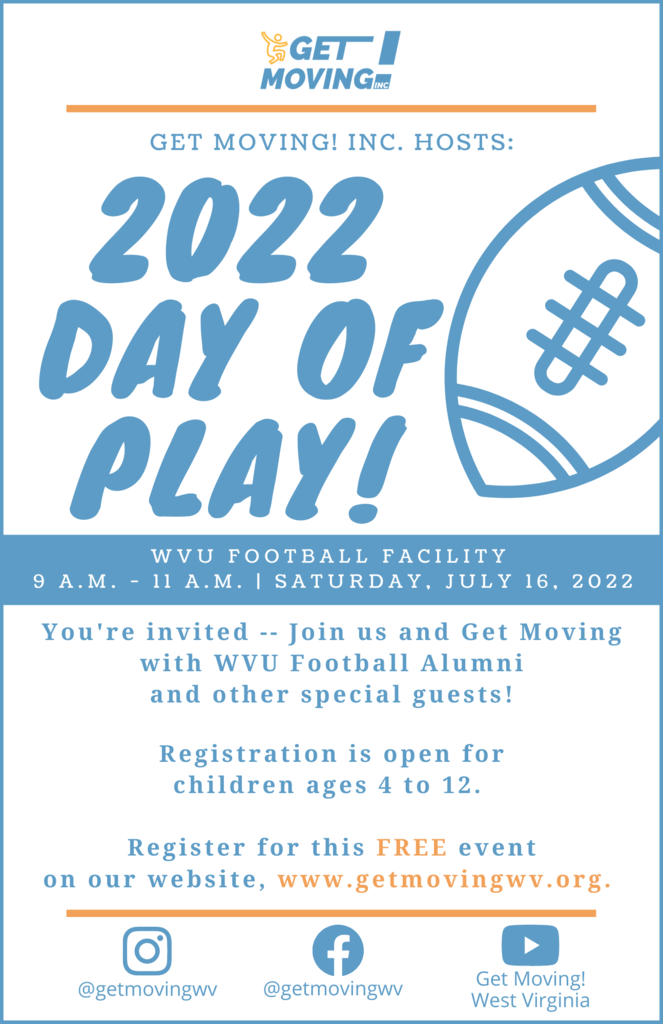 Lewis County Schools will be closed tomorrow May 10th, 2022 for Election Day.
Testing information went home today along with progress reports.